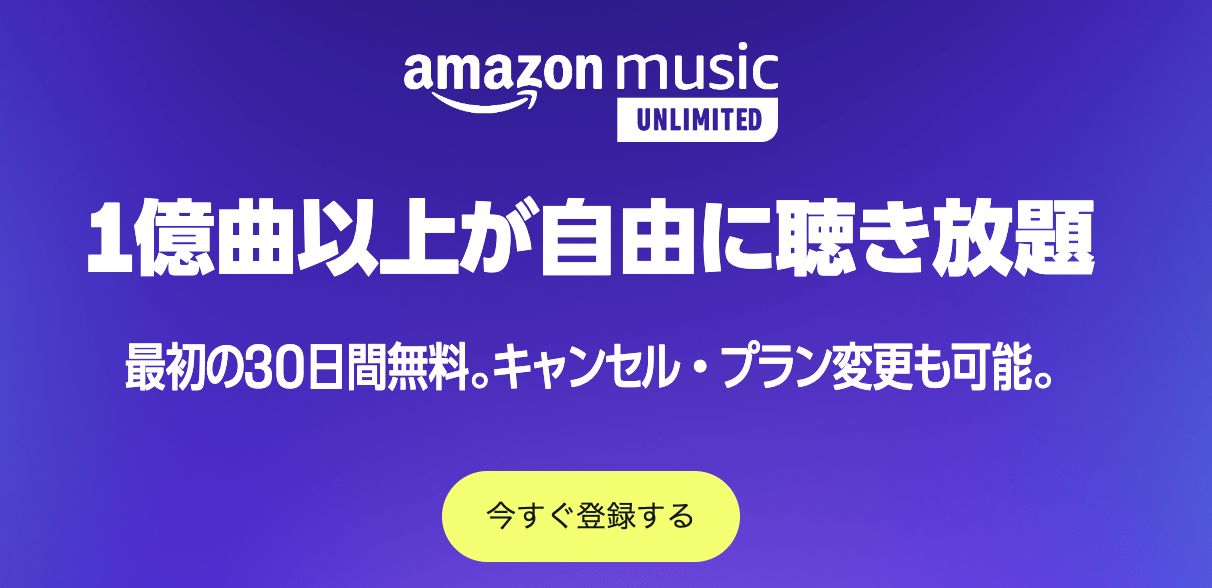 The members of Snow Man have childhood friends from before they joined the Johnny's Office.
Those are Ryota Miyadate and Shota Watanabe.
The depth of their connection and the strength of their bond cannot be described without tears.
In this article, we will summarize the history of Ryota Miyadate and Shota Watanabe, also known as "Yurigumi," the strongest symmetrical pair, and their too-emotic symmetrical episodes.
What is Snow Man's symmetrical "Yurigumi"?
Yurigumi" is a collective term for Shota Watanabe and Ryota Miyadate of Snow Man.
It is also known as "datanabe.
Why the lily group? Because they were both in the same kindergarten, the lily group!
Shota Watanabe and Ryota Miyadate are genuine childhood friends.
It is a miracle that more than 20 years have passed since the kindergarten Yurigumi group, and now they are working as idols in the same group...
If this isn't fate, what is!
Profile of Ryota Miyadate and Shota Watanabe from "Yurigumi
Here are the profiles of Ryota Miyadate and Shota Watanabe, two members of the Yuri group!
Of course they are in the same grade, and Ryota & Shota are almost the same height, so their synchronization ratio is very high!
Profile of Snow Man member Ryota Miyadate
Ryota Miyadate
Nickname: Datamisama
Birthday: March 25, 1993
Age: 30 years old
Birthplace: Tokyo, Japan
Height: 173cm
Blood type: A
Member color: red
Ryota Miyadate's birthday is March 25.
He was born a month earlier than expected, and if he had been born on time, he would not have been in the same class as Shota Watanabe, nor would he have been in the Yuri group! Another episode of fate that made fans tremble.
Profile of Snow Man member Shota Watanabe
Shota Watanabe 
Nicknames: Shoppi, Nabesho
Birthday: November 5, 1992
Age: 30 years old
Birthplace: Tokyo, Japan
Height: 172cm
Blood type: B
Member color: Blue
The history of the two Yuri group members
Ryota Miyadate and Shota Watanabe of the Yuri group are not merely from the same kindergarten and currently belong to the same group.
(That alone would be amazing!)
Their histories overlap each other further and further and deeper.
As mentioned above, they were in the same kindergarten, and even before that, they were born in the same hospital.
They were in the same class from the youngest to the oldest in kindergarten.
Yuri class is the class they were in when they were older.
Shota Watanabe and Ryota Miyadate did not spend all their time together after that, but entered separate elementary and junior high schools.
However, the fact that they attended the same dance school before joining Johnny's Office and the way they went to the beach like this shows that they continued to be connected.
Shota Watanabe joined the Johnny's Office on June 26, 2005.
About three months later, Snow Man's Ryota Miyadate joined the firm.
The reason for their joining Johnny's was their respective mothers.
They were both taken "shopping" to a place where they were told they were going to a Johnny's audition.
There is an anecdote that Shota Watanabe, who was dancing in front of Ryota Miyadate at his audition as his senior, advised him to remove the bracelet he was wearing.
(Because someone didn't think well of the bracelet.)
Later, they worked hard in lessons together at the Johnny's office, and then they both went to the same high school and college!
He went to high school at Clark Memorial International High School.
In 2009, during his sophomore year of high school, he was simultaneously selected as a member of "Mis Snow Man," the predecessor of Snow Man!
The university from which Shota Watanabe and Ryota Miyadate graduated is not disclosed, but is said to be Meikai University, Faculty of Economics, Department of Economics.
I didn't realize we even have the same college undergrad!
Then, while still in college, he formed "Snow Man" in 2012.
Of course, the two Datanabe members were elected together.
In April 2012, he also appeared in the drama "Private Bakalea High School" and in the movie version in October of the same year.
So awesome to be in a drama and a movie together!
Emo precious episode of Yuri group
The number of emo and precious episodes of Yuri Gumi (Dannabe) are too numerous to count.
Here are some of them!
Piercing at the same hospital
The two members of the Yuri group got their earrings pierced when they were in the fifth grade or so.
(Quick!)
And in the same hospital, for the same reason!
They both had their piercings pierced when their mothers grabbed them and said, "Let's go!
I'm not sure I'd go for a piercing just as if I were getting a vaccination.
The mother of the lily group is the strongest.
*As is, 2021.3.25 Information
Rare feeling call
Shota Watanabe usually calls Ryota Miyadate "Tate-san" in public, but he is usually called "Ryota" or sometimes "Ryota" in public.
When they hear Ryota called, the Yurigumi kitchen goes crazy.
He casually calls him "Ryota," which is handsome.
Is it really cute?# Shota Watanabe# Ryota Miyadate#snowman# Lily set# DANABE# Johnny's jr channel# Johnny's jr. pic.twitter.com/T52NZvSxLO

- Non (@i9i9gxRHJ9wR4b3) May 28, 2019
A surprise gift for Ryota Miyadate
Miyadate Ryota-kun has great respect for his senior Kamenashi Kazuya-kun and is said to be a strong fire Kamenashi carrier.
Shota Watanabe arranged a video letter from Kazuya Kamenashi for Ryota Miyadate and played it during the live.
Takizawa Kabuki "My Friend
Takizawa Kabuki, which Snow Man took over in 2019.
In one of the songs, "My Friend," Shota Watanabe sings and Ryota Miyadate does the flying in the background!
The sense of unity of two childhood friends creating a scene together. I shudder!
'Two people who were good at one scene happened to be childhood friends.'

It's just so emo to create a scene with childhood friends, isn't it?

...🥺💙❤️#SnowMan #Myfriend # Shota Watanabe # Ryota Miyadate # Teru Iwamoto # Tatsuya Fukasawa # Ryohei Abe # Daisuke Sakuma # Meguro Lotus # Koji Mukai # Raoul # Lily set #Rideontime pic.twitter.com/KObTbsnOiP

- I want to eat cinnamon rolls🦁💙 (@tanabejur10) June 9, 2019
Dannabe, who know everything about each other.
Ryota Miyadate and Shota Watanabe, who have known each other for more than 20 years since Yuri Gumi.
Some of them, eh! This is not even possible! I was surprised to see such a thing.
Shota Watanabe has many likes and dislikes.
The lunch boxes are first eaten by Ryota Miyadate and then Shota Watanabe is asked to decide if he can eat it...
The most powerful symme who also knows how to taste.
I mean, isn't Shota Watanabe too much of a spoiled brat?
How do the two lily-livered groups feel about each other?
What do Shota Watanabe and Ryota Miyadate think of each other?
They are not outwardly goofy, but rather seem shy about talking about the Yuri group when they are alone.
However, the feeling of caring and cherishing each other suddenly appears at the right moment and is emoemo.
Magazine interview theme: "No other duo can beat us here!
Watanabe: "That is, after all, history. We've known each other for a long time!
Miyadate: "Because a duo is not a real duo after joining Johnny's (laughs)!"
Watanabe: "We've been together since kindergarten.
Miyadate: "I'm carrying my hometown on my back!"
Also, Dance SQUARE vol.33 featured the fate of Shota Watanabe and Ryota Miyadate's Yurigumi!
The fate of the two, described as "at the level of having met in the fetal stage," is agonizing.
I'm ashamed to admit that I missed out on the great Yurigumi project in Dansk, and I finally bought it today. Precious muri suki! pic.twitter.com/rQXN4hApAt

- aya. (@aaa_yy8) August 26, 2019
The Dansk lily group is really grateful for this. ........... Posing Produce is so cute it makes me cry............. Yurigumi's revolutionary swastika: .........# Lily set# Shota Watanabe# Ryota Miyadate pic.twitter.com/sY6aMBBxKf

- Zdon💪Yuna (@sn_yu_na_st) August 13, 2019
Yuri group is the hope of the fans!
Is this fiction? Novel? A comic book? The Lily group is a mass of destiny that makes you think, "What is the point of this?
Shota Watanabe and Ryota Miyadate are the dream and hope of fans!
Hah 😔💓
Just looking at a databe makes me sigh with happiness 🤦♀️💕In summary, it's tough.# Yukidaruma # Sun Man #SnowMan # DANABE # Lily set pic.twitter.com/kLNhN5WJHF

- Rishan🍙 (@rshswmn) January 22, 2018
The first is All for now, but the second is
I can't help but be excited about the lily group.
Does anyone understand?
I'm not a Miyatate or Watanabe supporter.
When I hear the word "Yuri group", I feel like I'm in love with them.

If there are any of you out there who agree vehemently with me...
I wonder if anyone would be interested in popping in a RT..................................# Lily set # DANABE #SnowMan # I would like to connect with the Yurigumi kitchen. pic.twitter.com/099euAvyvY

- R___ . (@snst___056) August 21, 2019
I love it when Dannabe and I sing together 💡 I feel like their voices work really well together ☺️Synme, the quintessence!#SnowMan # DANABE

- Sanae (@rPTcPeIkJGr5gjJ) August 4, 2018
Dannabe precious ❤💙
Yuri group is too good ✧*.
I seriously envy childhood friends. ......!!!!# DANABE# Lily set# precious# best# Ryota Miyadate# Shota Watanabe#SnowMan# Johnny's Jr.# A girl who loves too much pic.twitter.com/PCCNUtFqls

- 💗💗WatanabeSayaka_Shota💙💙 (@shoppylovetan) July 23, 2019
Dear Shota Watanabe!!!! That's really it👏👏👏👏."
Emo is the word for lily group, right? ??????
Emo means lily group, right?# For 10,000 and 2,000 years, it's been decided that Ryota Miyadate will be next to Shota Watanabe.# DANABE# Lily group extremists

- MOBOTIX (@rmrm_wktktac) June 1, 2019
Not only the two members of the Yuri group, but also the Snow Man members surrounding the Yuri group are so cute!
It is also good that there is a strong Yurigumi supporter, Ryohei Abe, in the Snow Man group, who speaks for all the Yurigumi members in Japan!
summary
What is a lily group...
Snow Man's two symples, Shota Watanabe and Ryota Miyadate, are called.
They were called "Yurigumi" because they were both in the Yurigumi class in kindergarten.
Miraculous childhood friends who, as fate would have it, belong to the same Johnny's group and are symples!
A friendship that still endures after more than 20 years!
This alone is impressive, but in 2020 Snow Man made his long awaited CD debut!
We both made our dreams come true! I can't stop crying...><
We are super excited about Snow Man and of course, the two members of the Lily group.