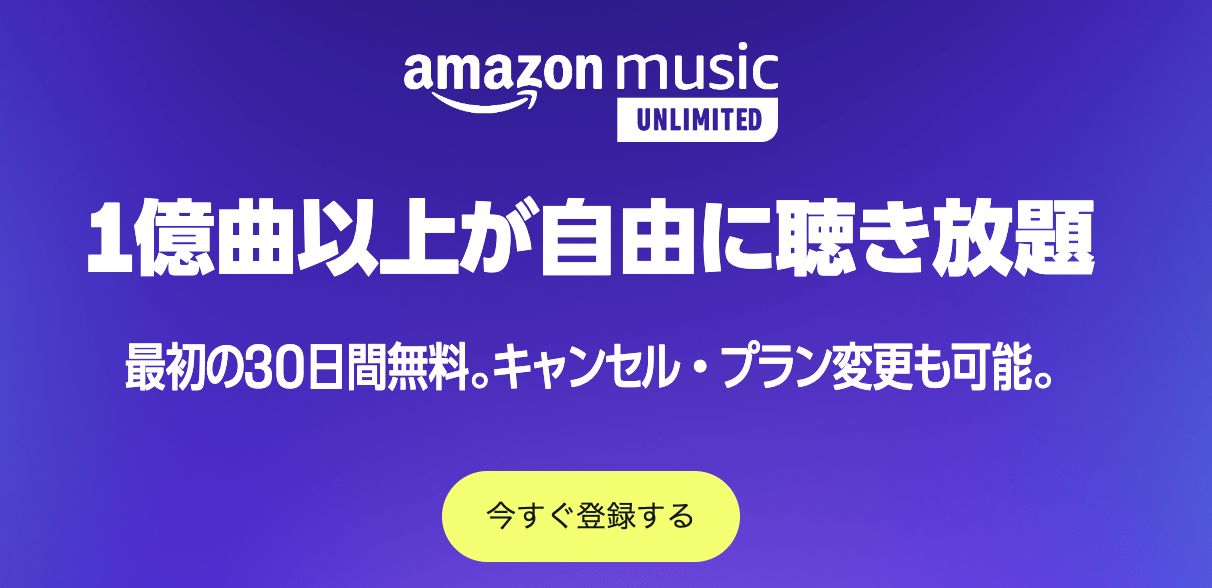 Snow Man member Daisuke Sakuma's dancing is amazing.
This article is just to praise Daisuke Sakuma-kun.
As an "anime otaku and Snow Man," he may be happy to be known as "Daisuke Sakuma the Otaku," but I put this together because I want people to know more about the "Daisuke Sakuma the Dancer" side of him.
We'll also touch on Daisuke Sakuma's dance history and his dance reputation!
Snow Man Daisuke Sakuma Profile
Daisuke Sakuma
Nickname: Sakkun
Birthday: July 5, 1992
Age: 31 years old
Birthplace: Tokyo, Japan
Height: 168cm
Blood type: O
Member color: pink
Date of admission: September 25, 2005
Speaking of Snow Man's Daisuke Sakuma.
alwaysnoisyI guess the image is that of a lively anita person.
Or, you have a strong image of being good at acrobatics, as you performed a big aerial in your debut song, "D.D.".
Daisuke Sakuma's acrobatics are truly beautiful, and according to him, "I can do a backflip as lightly as I can walk.
For a video of the acrobatics, see "ZIG ZAG LOVE" from the six-member period here.
This muscular strength, core, flexibility, boldness without fear...yikes.
It is a performance that can only be done with confidence, backed by effort, that even the biggest moves can be decided without fail.
That's already great on its own, but this article sums up the awesomeness of dance! So, Daisuke Sakuma's dancing will be discussed in the next section.

Daisuke Sakuma's dancing is amazing! Rating.
Before introducing Daisuke Sakuma's too cool video and charm.
I found an interesting article in which a dance instructor is critiquing Snow Man's dance, and although it is supposed to touch on each member's dance, it is mostly about how good Sakuma-kun's dance is.
Daisuke Sakuma's skill was evident in the smallest details. He is short, but his movements are so flashy that you don't feel it, and it doesn't make him look lame.

(Abbreviations omitted.)

What I like about Mr. Sakuma is the way he fills in the "pauses" between the movements, especially when he moves from one formation to another. Dancing is not completed by memorizing choreography and dancing it. For example, when you move between moves, you have to be cool and not slack off, where to look, how to make the costume flutter, and so on. Sakuma is good at this, and I was glad to see that he was able to combine his own style with that of Johnny's in the other songs as well.

Quote.Saizo Woman
Now, what is such a dance by Daisuke Sakuma!
Sasakun's ability to express himself is too much like hunting for other people's opinions.
First, please watch this video.
The "Party! Party! Party!" practice video of Snow Man when they were a six-member group.
Of all Snow Man's dance videos, this is one that most highlights Daisuke Sakuma's dance skills and expressive ability.
In the meantime, this is a must-see: !!!!!
Yes, Sakuma is already the MVP of Party!
Daisuke Sakuma's skill shines through in the choreography, the arrangements highlight his expressive ability, and the harmony of the choreography is perfectly matched with the members.
I've seen it a hundred times and never get tired of looking at it. I give 1 trillion points to Sakkun.
When you are dancing, you are in the groove of the song and playing a different person who is not Daisuke Sakuma altogether.
Not only are they good, but they have outstanding skills in interpreting and expressing the songs.
The comments section is abuzz with Daisuke Sakuma's dancing that made me fall in love with him.
(The following quote is fromYouTube)
Mr. Sakuma's dance is truly one-of-a-kind, rich in expression as an idol that professional dancers can't match!
I'll never get tired of seeing them because their expressions and postures are totally different from song to song, as if they are possessed by the main character of that song...
Anyway, I love it the most in the world😭
I'm a Toraja member, but I replay it regularly to watch Sakuma-kun's dance...
Really great,...
I just want to see Mr. Sakuma's wave about 300 times.
I think that Sakuma, who can dance so well, is a very mature human being when he says on TV, "He's a great dancer.
We fans know that we all have our own strong feelings about dance! I want to say!
I think Snow Man probably has a lot of entrances with members who stand out from the first look.
There's Ren Meguro, a legitimately good-looking guy, and Raoul, a high school student with a model-like style.
So, I open a dance video to see my own dance partner.
Before I knew it, the man I was following with my eyes was called Sakuma-kun.
This is the reason why he is called "Daisuke Sakuma, the other-hunter.
I urge you to watch it with this set of instructional videos!
More dynamic dance than anyone else
Next up was Make It Hot.
A cool number with a heavy bass beat.
Daisuke Sakuma is 168 cm tall.
With an average height of 177cm, he is the shortest and smallest of Snow Man, which has a maximum height of 187cm.
Despite this, they don't look small when they dance.
It is for a dance with a large and powerful range of motion.
The arms are moved from the shoulders and the legs from the hips.
Jump higher than anyone else and use the floor lower and lower.
The larger the movement, the faster the movement must be to keep up.
That's why they move so fast!
And the stops are effective and polite.
I would like to combine this with an explanatory video as well.
Flexibility like a ballet dancer
Daisuke Sakuma is not only a street-style dancer, but also a graceful and sexy dancer.
When it comes to sexy music, this is the song "KISSIN' MY LIPS".
Sakkun's leg lifts are so beautiful, and his flowing, bewitching movements are contemporary and worth seeing.
Daisuke Sakuma has a background in ballet, and his skills are also put to good use here.
Sakuma-kun's antorschakatl❗️Ballet experience is useful for this dance 🩰Sakuma-kun is the best 👏🏻 who also knows jazz dance and ballet 👏🏻.#SnowMan # Daisuke Sakuma # Utakon pic.twitter.com/vc67epQ0dL

- rei (@quieromuchosn) October 13, 2020
Dancing sharply even in a playful project.
Here is a video that impressed me personally, Snow Man's "Shiritori Dance Championship".
The play project also shows the high level of SAKKUN's dancing.
It's amazing how easily they can do breakdance, especially the part where they choreograph playing the guitar.
You are moving from the center of your body, and it is very clear that you are in a fine rhythm.
Their skills, sense of rhythm, and flexibility are excellent, but more than that, the way they enjoy themselves brings a smile to my face.
Daisuke Sakuma is an entertainer.

Daisuke Sakuma's dance career is amazing.
We have seen a glimpse of Daisuke Sakuma's dance ability, but we are curious about the history of Daisuke Sakuma's debut as Snow Man.
I checked!
Dance history starts from the second grade, beating the basics in ballet.
Daisuke Sakuma began dancing in the second grade of elementary school.
That means I have been dancing for 20 years now. A life with dance!
He started with hip-hop and experienced a variety of dance styles, including break dancing, rockin', and jazz.
In the midst of all this, he realized that the foundation of everything is ballet, and began attending ballet classes in earnest.
It is amazing that he realized this in elementary school, and I feel that his attitude toward dance, which he pushes to the limit, is extraordinary.
Daisuke Sakuma joined the Johnny's Office when he was in the first year of junior high school.
Found a precious photo from back then!
Sakuma, your dances are so crisp and clear that it feels like a story, like a narrative.
Having experienced various dances from an early age and having acquired a solid foundation in ballet, I am no longerThe body will adjust itself to the tune of the song.Yes.

Daisuke Sakuma's greatness is his ability to enjoy his favorite things to the fullest.
It is easy to imagine that Mr. Sakuma must have already had a lot of practice, and indeed he has.
When I get on stage, I don't think about the choreography, I just want to dance with my emotions to the music. To achieve this, I practice repetitively until my body starts to move on its own.
So I consider myself a "hard worker"...

Quote.dance square
Daisuke Sakuma makes every dance "his own" because of his steady efforts behind the scenes.
Daisuke Sakuma's motto is "Continuation is power.
It is easy to stop something in the middle of a project.
I believe that if you continue and excel, even if it is painful, you will be able to explode later on.
Eh, I'm crying.
The reason I was able to continue even though it was painful must be because I still enjoyed it and liked it.
Daisuke Sakuma dances more happily than anyone else.
Don't you think that is the essence of Daisuke Sakuma's greatness?
Practice is hard and often painful, but Sakuma says he loves the repetitive practice because he can see himself growing little by little.
Daisuke Sakuma is honest about his feelings of love and is a genius at finding enjoyment.
I love anime, and part of that is that I keep sending out my love, so there is a link.
I don't lie about my feelings of love at all.
That kind of childlike candor is wonderful, and many adults have lost it.
It made me think deeply about what I need to learn from them.
I hope this article makes you like Daisuke Sakuma even more!
He still has a lot of growing up to do! I look forward to seeing more of Daisuke Sakuma in the future!
Click here to see the story about SAKKUN's skills as a senior.
https://irohanihohoho.com/snowman-past/