OWV, a boy group formed by four members from an audition program, is a hot topic.
The four members who have been winning the hearts of fans since the show aired finally make their debut!
The following is a summary of the OWV group, from the origin of the group name to the office and member profiles.
What kind of group is OWV?
OWV is a group consisting of four former trainees from Japan's first audition program "PRODUCE 101 JAPAN (Pudu, Nippu)" which produced JO1.
Although he was unfortunately not selected as one of the 11 in Pudu, he was loved by many fans through the program and caught the dream of making his debut after the program ended.
How to read OWV, origin of the group name
OWV reads "OWV".
Since it is a V, I thought it was "ouv", but it is officially described as "ouv".
Our only Way to get Victory
~Our Own Way to Victory
stands forWe will be the one and only group that no one can imitate and win this world!This is the strong desire of the members.
The OWV logo is a crown design. It is cool.
The JO1 logo also has a rhombus shape, and while the OWV logo is line symmetrical, the JO1 logo is point symmetrical, and
And a few links.emo (i.e. effeminate)and they seem to be highly appreciated by fans.
Temporary unit name, Honausa
Even before the group name OWV was decided upon, fansThe membership is just too good."Honda, Nakagawa, Urano, and Sano were the four who were talked about.
They were called "honausa" after the first letters of the four surnames.
OWV members are also skilled at self-production.
He opened an official "Honausa Radio" account on Twitter and Instagram, and regularly broadcast radio from the account.
Even before his debut, his talk on "Honauusa Radio" was very popular, saying that his talk was too interesting.
What is OWV's office?
OWV's entertainment agency is Yoshimoto Kogyo, which was involved in the production of Pudu.
Yoshimoto is often thought of as an office for comedians, but many artists and cultural figures also belong to LAPONE Entertainment, a joint venture between Yoshimoto and CJ, as does JO1.
Looking forward to working with JO1!
We look forward to Yoshimoto Kogyo's extensive expertise in promotion!

OWV Member Profile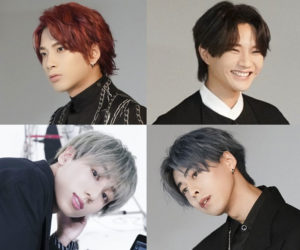 OWV has attracted the attention of fans for its wonderful balance of dance, rap, vocals, and visuals.
While JO1 is a large idol group with 11 members, OWV has four.
It seems quite small, but I guess it is a small elite group.
Let's introduce them one by one!
OWV Member 1: Kosuke Honda
Kosuke Honda
Nicknames: Niki Honda, Aniki, Honda-kun
Birthday: April 11, 1995
Age: 27 years old
Birthplace: Fukushima Prefecture
Blood type: A
Height: 175cm
Kosuke Honda, the oldest member of OWV.
Kosuke Honda's charm, that is.Manliness!Humanity worthy of being called Aniki!
He is an overwhelming leader, and the more I get to know him, the more I fall in love with his inner good looks, not just his outer appearance.
Prior to his appearance in Pudu, Kosuke Honda was a professional dancer who choreographed for artists while working in a self-produced boy group called WhiteA (White Ace).
During the program, he generously and enthusiastically coached the participating trainees, some of whom had no dance experience, and they put together an outstanding team performance.
Honda's older brother, who put others first and took good care of him, even shed tears as he confronted a song that he was a little awkward and uncomfortable with when it came to his own affairs.
Kosuke Honda shows us everything as it is, just the way he is.
Kosuke Honda is well known for his sense of humor and talk.
He definitely has a high aptitude for variety, and I am sure he will show us many different faces in the future.
OWV Member 2: Katsunari Nakagawa
Katsunari Nakagawa
Nicknames: Katsu, Katsu-kun
Birthday: March 16, 1997
Age: 25 years old
Birthplace: Hyogo Prefecture
Blood type: A
Height: 183cm
Katsutsuyu Nakagawa was born with a brilliant visual identity: 183 cm tall, small face, and handsome.
Especially in profile! I can't believe it! Beautiful!
Sculpture?
Katsutsuyu Nakagawa's appeal is, of course, not limited to his visual appeal.
He is an all-rounder who can dance, sing, and even rap with gusto.
Katsunori Nakagawa, despite having such a shining light, was eliminated in the first round of the Pudu for some reason.
It is said to be the mystery of Nippu.
There were countless fans who cried because they were so happy that Katsutake Nakagawa's talent was not missed and that he was able to make his debut as an OWV in this way.

OWV Member 3: Hideta Urano
Shuta Urano
Nickname: Hidetakun
Birthday: June 17, 1997
Age: 25 years old
Birthplace: Kanagawa Prefecture
Blood type: A
Height: 178cm
Hideta Urano was a member of Johnny's Jr. in the past, and after leaving Johnny's Jr. he worked for avex.
He is a dependable presence who knows his way around the stage and knows more about the entertainment industry than anyone else in OWV.
His stable and clear voice gives you goosebumps, and everyone who hears it will say, "I love Shuta Urano's voice! The "I'm so happy to see you!
Shuta Urano looks cool in the artist photos, but he is also a mood maker who brightens up those around him with his playful, charming, and cute smile.
OWV Member 4: Fumiya Sano
Fumiya Sano
Nicknames: Fumiya, Sano Fumi
Birthday: May 25, 1997
Age: 25 years old
Birthplace: Yamanashi Prefecture
Blood type: B
Height: 171cm
Fumiya Sano started dancing when he was in college and had only been dancing for about two years when he appeared on the program.
Despite this, he is an amazing talent who has worked as a back-up dancer for BTS and other major artists.
Fumiya Sano, who has been rapidly improving his dancing skills and visual sophistication even during the Pudu broadcast, is truly a golden egg.
It also gives us excitement about what kind of evolution will take place in the future.
The careful and crisp dancing down to the fingertips is worth seeing again and again.
With a well-defined face that looks great with K-pop idol makeup, they are the most stage-worthy members of the group.
What is the popularity order of OWV members?
The popularity rankings of OWV members are interesting.
Here is our own ranking based on our overall judgment of the rank in dailyp, the number of social networking posts, and the number of followers.
Kosuke Honda
Fumiya Sano
Katsunari Nakagawa
Hideta Urano
The group has only been in existence for a short time, so there could be some fluctuations in the rankings in the future!
Summary of OWV members in order of age
The members of OWV don't have much of an age gap, and there's a friendly atmosphere!
The following ages are always updated with the latest data.
| | |
| --- | --- |
| Kosuke Honda | 27 years old |
| Katsunari Nakagawa | 25 years old |
| Fumiya Sano | 25 years old |
| Hideta Urano | 25 years old |
Summary of OWV members in order of height
OWV members vary quite a bit in height. The average height is 176.8 cm.
| | |
| --- | --- |
| Katsunari Nakagawa | 183cm |
| Hideta Urano | 178cm |
| Kosuke Honda | 175cm |
| Fumiya Sano | 171cm |
OWV Member Colors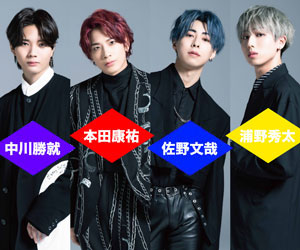 OWV members' hair color is true to Menkara! It's easy to understand.
| | |
| --- | --- |
| Kosuke Honda | red |
| Katsunari Nakagawa | purple |
| Hideta Urano | yellow |
| Fumiya Sano | green |
summary
OWV is such a group!
Formed by 4 members from an audition program that produced JO1
Office belongs to Yoshimoto Kogyo
The best balance of singing, dancing, and visuals among the members
Kosuke Honda: Unparalleled dancing ability! Manly brother
Katsunari Nakagawa: Profile is a work of art! Strongest Visual
Hideta Urano: Vocalist with a beautiful voice that I want to keep listening to for the rest of my life
Fumiya Sano: A dancer of great promise who continues to grow and develop