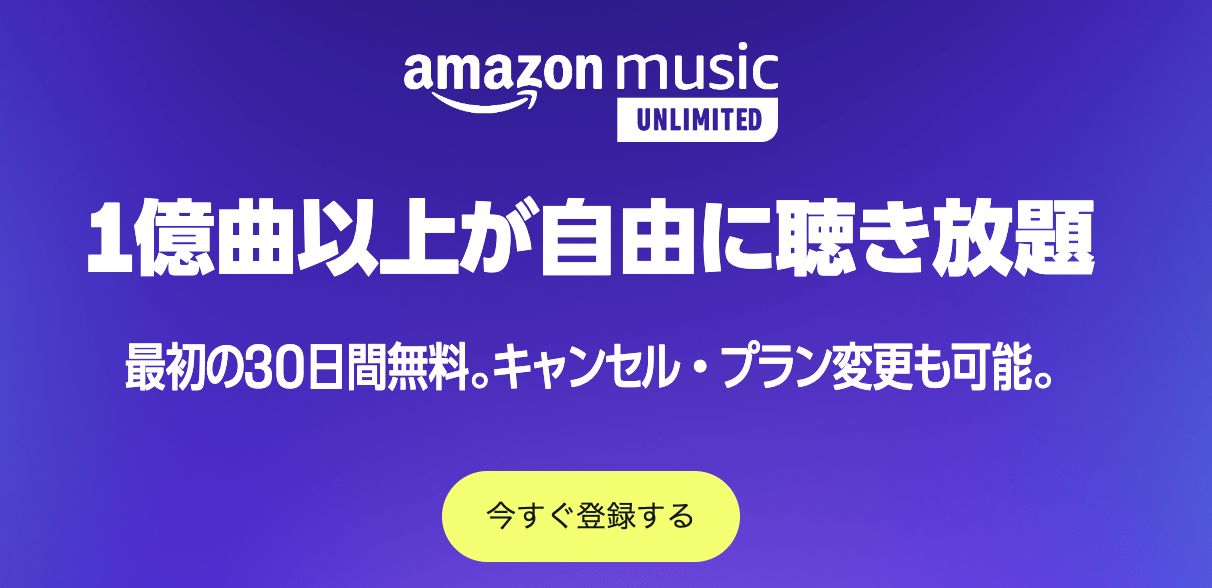 The girl group "NiziU" is creating a huge boom!
In this article, you will learn what is NiziU? We'll start with the basics and then move on to an in-depth summary of the members' profiles, height, age, popularity order, personalities, member colors, and more!
What kind of group is NiziU?
NiziU is a girl group consisting of nine members selected through "Nizi Project (Niji Project, Rainbow Pro)," a large-scale audition project held by JYP of Korea and Sony Music of Japan.
These nine students won the ticket for their debut with flying colors.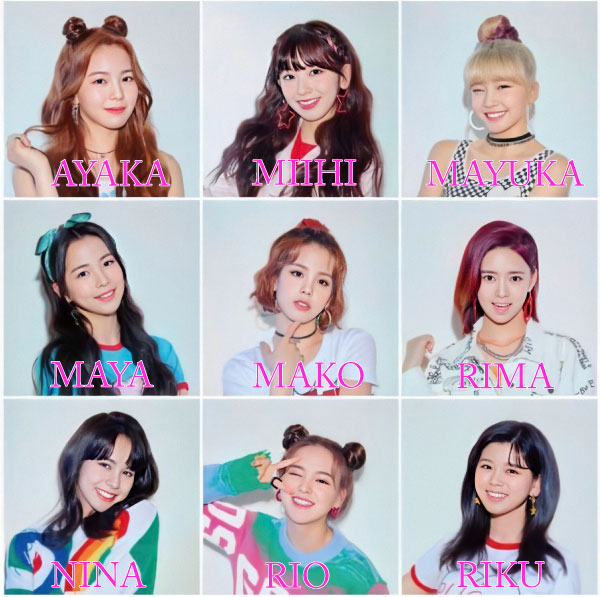 calla lily (Zantedeschia aethiopica)
rec
Lima
Rio
Maya (ancient Indian tribe in Central America)
Miihi.
Japanese spindle tree (Euonymus sieboldianus)
ayaka
Nina.
Nine chosen from over 10,000 applications!
The Nizi Project was launched in February 2019.
The team has been engaged in friendly competition over a long period of hard work in selection and training camps to discover stars from Japan who can compete on the world stage.
Rainbow Pro's total number of applications is over 10,000!
Regional Qualifiers:.
26 people from about 10,000 passed through
↓arrow (mark or symbol)
Tokyo Training Camp
14 passed through and headed to Korea
(One declined, bringing the total to 13.)
↓arrow (mark or symbol)
Korea Training Camp
One person dropped out at the bottom of the list, 12 people.
↓arrow (mark or symbol)
FINAL STAGES:.
Nine will make their debut!
This means that the magnification is about1 in 1000
The general manager is J.Y. Park (Park Jin-young), the famous producer who gave birth to 2PM and TWICE.
NiziU promises to be the girl group to take the world by storm!
The members of NiziU who made it through such a grueling screening process are super talented!
The nine members stand out in all elements of visuals, singing, dancing, and humanity.
High level of explosionSo we are an idol group!

Super high level beautiful girl group! Singing, dancing, and personality.
Nine people were chosen from such a high-stakes audition.
It is different from other idol groups in one or two ways.
We have all types of cute.
They are all cute already.
All members of theThe visual level is incredibly high.The following is a list of the most common problems with the
From the royal idol, to the healing, half-Japanese, and beautiful types, each member has a unique personality, and there is definitely a girl who will fall in love with the group.
Even if you think K-pop idols all look the same, you can easily recognize them!
Performance at the highest level!
You're an idol, so you can't sing or dance that well, right? If you're saying, "What's wrong with that?
I'm terribly biased: !!!!
NiziU performs at a high level in singing, dancing, and rapping, which is hard to believe for a teenager.
NiziU's performance is so great it gives me goosebumps.
0.03 mm (one-thousandth of a sun)A level that appeals to the soul.It is.
NiziU members have great personalities!
And personality!
I will write about each individual's personality and character in the profile introduction, but the personalities of the nine NiziU members are also amazing.
J.Y. Park, the producer who directed Rainbow Pro, also emphasized personality as a quality of idols.
As you may well understand if you have been watching Rainbow Pro, all members have a positive, stoic approach to practice, even in the face of tough challenges, and a kind heart that cares for their friends.
The positive mindedness of NiziU, which has nothing to do with being cagey or kicking down, is definitely a way of life for the fans who watch!
The members get along well with each other, so it will be a group that will be active for a long time.

NiziU Member Profile
Here is a detailed introduction of each NiziU member!
I'm posting three different images of the Tokyo training camp, the Korean training camp, and after the debut because the visual changes are so drastic.
NiziU Rainbow Productions cannot be described without mentioning the changes and growth of its members!
*At the time of writing this article, height and hometown are undisclosed, so the information at the rumor level is "? is added to the table below.
NiziU members ① Mako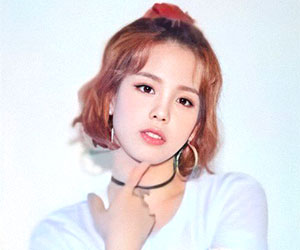 Real name: Mako Yamaguchi
Birthday: April 4, 2001
Age: 22 years old
Birthplace: Fukuoka, Japan
Height: 158cm?
Blood type: A
Mako is the dependable leader of NiziU.
Prior to Rainbow Pro, Mako was the only Japanese to pass JYP's 17th audition in 2017 and went to Korea by herself, spending 2 years and 7 months as a trainee.
Mako, whose ability everyone recognizes, is an absolute ace.
The team won first place in both dance and vocals at the Tokyo training camp, and also won first place in the individual standings during the Korea training camp.
During the rainbow production, she changed her look by cutting off her long blonde hair to match the image of the song. It seems to have been well received by fans that the shorter hair suits her better.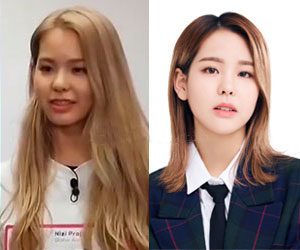 The amazing thing about Mako is not only that her level of singing and dancing is beyond that of a trainee, but also that she has matured mentally.
The difference is that she is very self-disciplined, does not neglect her daily weight control and training, and makes a dedicated effort to keep a diary of what she learns from her daily lessons.
Within Rainbow Pro, Mako is adored as the leader of everyone.
This is not simply because they are the oldest, but because they have the ability to support their peers and organize a team and have the qualities of a leader.
Be strict with yourself, but be kind to those around you. It is difficult to be kind to those around you, even though it is natural to be so.
Mako is really mature enough to do that!
https://irohanihohoho.com/mako/
NiziU Member 2: Miihi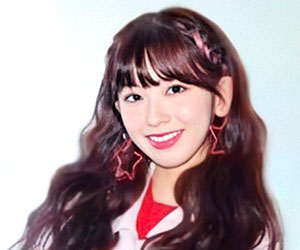 Real name: Miihi Suzuno
Birthday: August 12, 2004
Age: 19 years old
Place of birth: Kyoto?
Height: 157cm?
Blood type: O
Smile maker, Mihee, also belongs to JYP Entertainment.
Prior to Rainbow Pro, he was a trainee for 7 months.
To his surprise, he was scouted at a TWICE concert venue.
Miihi's strength is her cute face.
The AKB group-style cuteness that Japanese people like will add an essence to K-POP that has not been seen in the past.
At the time of the Tokyo training camp, I was still very young, but I was surprised to see how much more mature I became during the Korea training camp.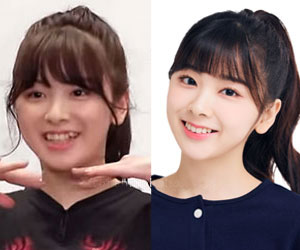 Miihi is a girl who is suited to cute songs, but at the Niji Pro audition, she boldly took on a mature song and won first place!
The cute faces are all you see, but the singing ability is also noteworthy.
Miihi is highly regarded for her outstanding singing ability, but after winning first place here, she felt the pressure and fell into a slump.
However, he is a hard worker who has certainly improved his level by practicing on his own outside of practice time and won his debut at the finals with the best performance.
https://irohanihohoho.com/miihi-kawaii/
NiziU member 3) Ayaka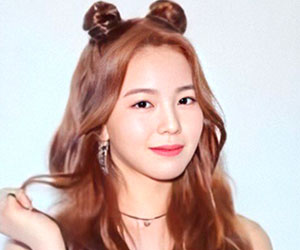 Real name: Ayaka Arai
Birthday: June 20, 2003
Age: 20 years old
Place of birth: Tokyo?
Height: 167cm?
Blood type: A
Ayaka is a fluffy beauty.
The friendly atmosphere and smiling faces are soothing, aren't they?
Ayaka has the beauty and star power that earned her praise from J.Y. Park, aka Mochi Gori, for her resemblance to Miss A's Suji.
This is Suzi.
Ayaka's black hair ver. looks like her!
As far as ability is concerned, I did not meet the criteria for acceptance at the beginning of the audition.
However, she was accepted because of her indescribable and mysterious charm and star power. In addition, Momo and Sana of TWICE also highly evaluated her for her desperate efforts.
Never one to rest on his high reputation, he will continue to work humbly at the Korean training camp, worrying about the difference in level between himself and those around him.
The trainers were unanimous in their praise of Ayaka's attitude toward training.
Gradually, they gain confidence and their expressions and dancing improve dramatically.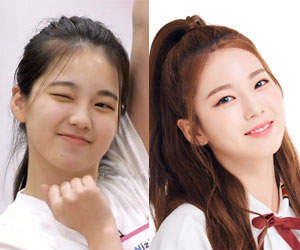 In addition to her visual cuteness and modesty, Ayaka's natural and mysterious elements are also a major attraction.
While the other candidates were dancing and drumming during the star power test, he created a legend with his "Unusual Tennis Course," a daring project.
https://irohanihohoho.com/niziu-ayaka/
NiziU Member 4: Lima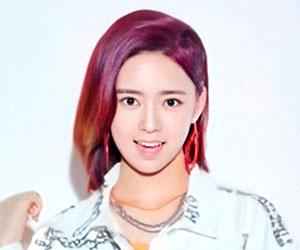 Real name: Rima Yokoi
Birthday: March 26, 2004
Age: 19 years old
Place of birth: Tokyo?
Height: 160cm?
Blood type: O
NiziU's charming voice, Rima.
He has been a member of JYP Entertainment since before Rainbow Productions.
From her very first appearance, she caused a stir with her overwhelmingly beautiful appearance.
At 16 years old, this is perfection, so not much change in appearance between the regional qualifiers and the Korean training camp...!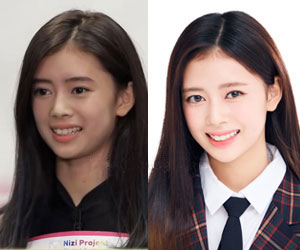 Rima's parents are also well-known celebrities: her father is rapper Zeebra and her mother is president and model Miwa Nakabayashi.
Rima is said to have been born with her mother's visual and her father's musical sense, but Rima has a personality that is not the result of her parents' influence.
They are not content with their privileged environment, but have a high level of ability that is evaluated without regard to the fact that they are Nisei, obtained through stoic efforts.
I hope you'll take note of Rima's ability to rap and sing, and her humanity!
Rima attended an international school and speaks fluent English.
He is also trilingual, having mastered Korean in just 7 months as a trainee at JYP!
Rima-chan's Japanese-English-Korean rap music is popular for its coolness.
Rima tends to attract attention for her rapping, but she is also a talented singer.
She has an attractive voice that is spontaneous, fun, unique, and pleasant to the ear.
And Rima's charming personality!
She is a cool, beautiful girl who even looks like a shadow when she is silent, but she is an energetic, bright, and cute teenager who is said to be the most interesting person in Niji Pro.
https://irohanihohoho.com/rima/
NiziU Member 5: Riku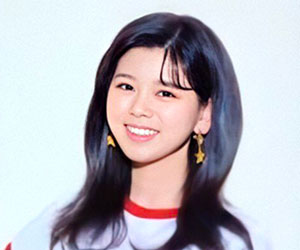 Real name: Riku Oe
Birthday: October 26, 2002
Age: 21 years old
Birthplace: Kyoto, Japan
Height: 161cm?
Blood type: AB
Riku-chan has the curious catchphrase "energetic squirrel.
You sure have a pretty little animal face, always in good spirits!
She dances with a steady axis using her core cultivated by her speciality, karate.
While he was praised for his basic skills, he was also harshly criticized for not getting into a rhythm.
Even though she cried, saying that she could not dance well compared to her peers and that she had dragged her feet, she remained firm, saying, "I will not cry until today," and continued to practice on her own to improve her dancing.
Rik-chan was awarded 3rd place in the individual level test, and J.Y.Park rated Rik-chan as the most mature member of the group.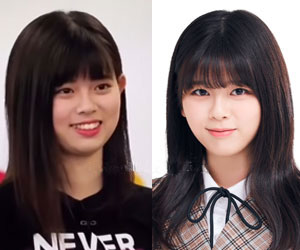 Riku's weapons are her dance, which she has steadily raised to a higher level through hard work, and her natural singing voice.
His characteristic slightly low, powerful voice and wide range that allows him to hit high notes are great weapons for NiziU.
Rik-chan's shouts are cool too, so please listen!
NiziU Member 6 Maya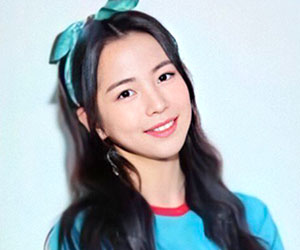 Real name: Maya Katsumura
Birthday: April 8, 2002
Age: 21 years old
Birthplace: Ishikawa, Japan
Height: 161cm?
Blood type: O
NiziU's swan, Maya.
This esoteric catchphrase seems to come from the fact that we did a picture-story show "The Hard-to-Read Duckling" at the Tokyo camp star-studded test.
Maya has never been ugly, but at the Korean training camp, she changed her look from long black hair to brown hair.
It also surprised viewers by being solid all at once.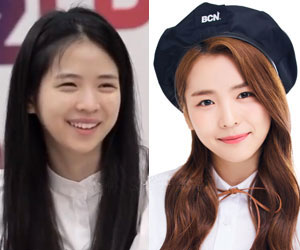 Maya's strength is her ability to express herself in dance. She is no longer an actress!
His acting ability is really high, and the way he makes facial expressions is beyond the level of what is possible at his age.
Maya exudes elegance in both her dance and her atmosphere.
It may be the influence of what oozes from within.
Kind and self-proclaimed omma (mother) of rainbow professionals, I was impressed by the way she looked after other children with a gentle smile even when they were being evaluated.
J. Y. Park has also given Maya high praise for her growth potential and said that she has a promising future ahead of her.
We are looking forward to seeing how Maya will perform as she flies off as a swan.

NiziU Member 7) Nina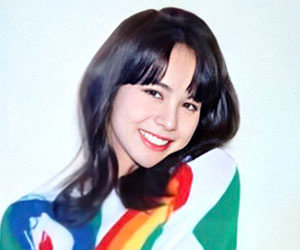 Real name: Hillman Nina
Birthday: February 27, 2005
Age: 18 years old
Birthplace: Washington, U.S.A.
Height: 164cm?
Blood type: O
NiziU's bright youngest, Nina.
I am half Japanese-English and have lived in the U.S. all my life, but came to Japan two years before the Rainbow Pro audition.
He could neither write nor speak Japanese until then, but after intense study, he is now able to speak at the same level as a native Japanese speaker.
Before Rainbow Productions, she was an actress under the name Nina Makino, having been accepted in 2017 for the Amusuma Multilingual Artist Audition, which required applicants to be bilingual.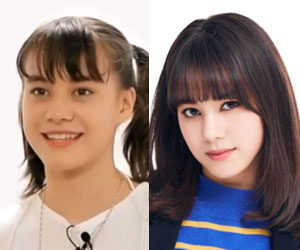 Singing is an essential part of Nina's story. She is truly a natural talent.
Even in a performance in which she sings while dancing violently, she maintains a beautiful high tone and sings with volume and spontaneity.
I could listen to Dance The Night Away by Rainbow Pro Group Mission a million times and never get tired of it!
Nina's vocals are too good.It gives me goosebumps. !!!!
Nina, who is half Japanese, has an outstanding style, and her dancing is dynamic!
NiziU member 8) Rio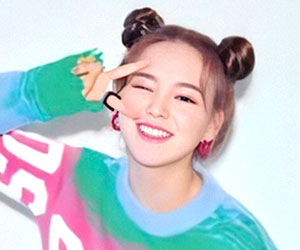 Real name: Rio Hanabashi
Birthday: February 4, 2002
Age: 21 years old
Birthplace: Aichi Prefecture
Height: 160cm?
Blood type: B
Rio, the source of NiziU's energy.
His dance skills are among the best or second best in NiziU.
That was Rio's point to shine, but producer J. Y. Park was very critical of her, saying, "She looks like a dancer, not a singer, and a singer should not be a dancer.
Before Niji Pro, Rio was a member of EXPG Studio Nagoya.
So, you are a highly skilled dancer.
When I was a regional qualifier, I looked like a contemporary dancer in my hair and clothes.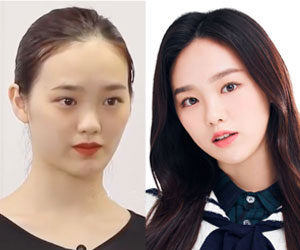 Rio has rethought her role as a singer, and through hard work and practice, she has learned to express herself in a way that communicates with her audience.
In addition, his singing ability, which I had been worried about, improved dramatically, and he won second place in the individual standings in the team battle.
I saw the Lima team's ICY short ver. ahead of time, and this part surprised me! Mochi gori rave Rio! Can't wait to see it in full!#NiziProject # Rainbow Pro # Rio pic.twitter.com/q6KdXpVC7R

- Sammy @Nizi U Mayama Yukario (@SummyJ4) June 11, 2020
With her crisp face and her snappy dance moves, one would think Rio would be cool, but she is friendly and mischievous, yet she has a passionate personality that will shed tears for her friends.

NiziU Member ⑨ Mayuka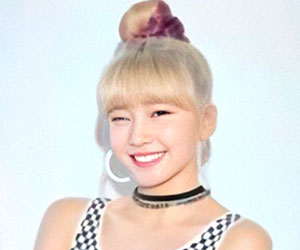 Real name: Mayuka Ogou
Birthday: November 13, 2003
Age: 20 years old
Birthplace: Kyoto, Japan
Height: 160cm?
Blood type: A
NiziU's chameleon, Mayuka.
Like a chameleon, it changes color with every song!
It is also No. 1 in terms of solidity.
He is probably the member who has changed the atmosphere the most in the Nigi Project.
The author believes that she is also the No. 1 girl who looks good in a bun.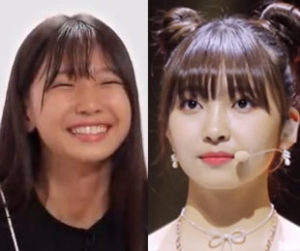 Since the start of Rainbow Pro, Mayuka has been told that she has talent but has not been able to show it due to her reserved nature.
Despite the thoroughness of the dance choreography down to the smallest detail, which certainly raised the level of my abilities, I lacked self-confidence and was not able to achieve good results.
But I want to look my best! Look at yourself! With the advice from J, Y, Park that such desire was not enough, there was a sense that something opened a door in Mayuka's mind.
From then on, Mayuka's performance was more of a possession type, and she danced through with a confident expression on her face.
Mayuka, who is usually smiling and calm, but can turn into a cute or cool performer, is a true chameleon!

NiziU members in order of age
NiziU members ordered by age.
The oldest is Mako and the youngest is Nina.
The ages listed below are always updated.
| | |
| --- | --- |
| calla lily (Zantedeschia aethiopica) | 22 years old |
| Rio | 21 years old |
| Maya (ancient Indian tribe in Central America) | 21 years old |
| rec | 21 years old |
| ayaka | 20 years old |
| Japanese spindle tree (Euonymus sieboldianus) | 20 years old |
| Lima | 19 years old |
| Miihi. | 19 years old |
| Nina. | 18 years old |
NiziU members in order of height
At this time, the heights of NiziU members have not been published, but we have compiled a list of estimated values.
| | |
| --- | --- |
| ayaka | 167cm |
| Nina. | 164cm |
| rec | 161cm |
| Maya (ancient Indian tribe in Central America) | 161cm |
| Lima | 160cm |
| Rio | 160cm |
| Japanese spindle tree (Euonymus sieboldianus) | 160cm |
| calla lily (Zantedeschia aethiopica) | 158cm |
| Miihi. | 157cm |
NiziU member colors
On March 5, 2021, the much-anticipated NiziU member colors were unveiled!
Since there had been no official member colors until then, there was a lot of anticipation among fans.
| | |
| --- | --- |
| calla lily (Zantedeschia aethiopica) | orange |
| Maya (ancient Indian tribe in Central America) | purple |
| Japanese spindle tree (Euonymus sieboldianus) | mint green |
| rec | yellow |
| Miihi. | pink |
| Rio | light blue |
| ayaka | white |
| Nina. | blue (colour, color) |
| Lima | red |
So, for example, if it's the same pink, but it's too blue, too light or too dark, it's already incorrect! I'm sweating!
NiziU is amazing!
https://irohanihohoho.com/niziu-color/
What is the popularity rank of NiziU members?
There are various popularity rankings, but we have conducted our own survey to determine the order of popularity of NiziU!
NiziU Members by Popularity
Miihi.
Japanese spindle tree (Euonymus sieboldianus)
calla lily (Zantedeschia aethiopica)
ayaka
Lima
Rio
rec
Maya (ancient Indian tribe in Central America)
Nina.
Please see this page for more details.
https://irohanihohoho.com/niziu-rank/
What is NiziU's debut song?
The title of NiziU's debut song is "Make you happy".
This is an original song written by producer J.Y. Park.
It's a cheerful and happy song that is typical of Nizi girls.
This debut song was the assignment for the final mission of Rainbow Pro and was performed on the final stage.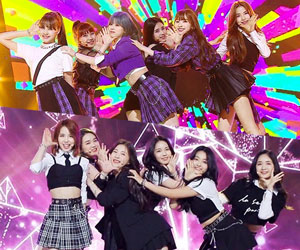 Check here for a summary article on the debut song, including "Make you happy" performed at Rainbow Productions.
https://irohanihohoho.com/nizipro-debut-song/
When is NiziU's debut date?
The date of NiziU's CD debut is of interest.December 2, 2020!
It's been more than a year since NijiPro was launched, and more than half a year since the debut members were announced, and now we're ready to make our debut!
His debut single was "Step and a step".
This may be confusing since "Make you happy" is also their debut song, but Step and a step is their debut song as their first CD release.
On June 30, 2020, before its major debut, NiziU released a digital mini-album containing songs used in Rainbow Pro as its pre-debut.
NiziU's digital mini-album was a historical hit that broke all-time records, reaching No. 1 in each ranking . It's still fresh in our memories!
The music video has been released, and I feel that it is practically as good as debuted already, but it will slowly entertain us until its major debut in December.
NiziU just keeps on going!

NiziU's fan name is WithU
NiziU's fan club is now open and the fan name you've been wondering about is WithU!
Since NiziU is on Need you, it was expected that the fan call would be WantU, but it was WithU.
The WantU proposal was also good with a twist, but I'm glad that WithU feels closer to NiziU.
There is even a twist to the WithU logo, which at first glance looks like the NiziU logo, but is a ribbon, thereby hiding the WithU.
You're so elaborate...
NiziU Summary
NiziU is such a group!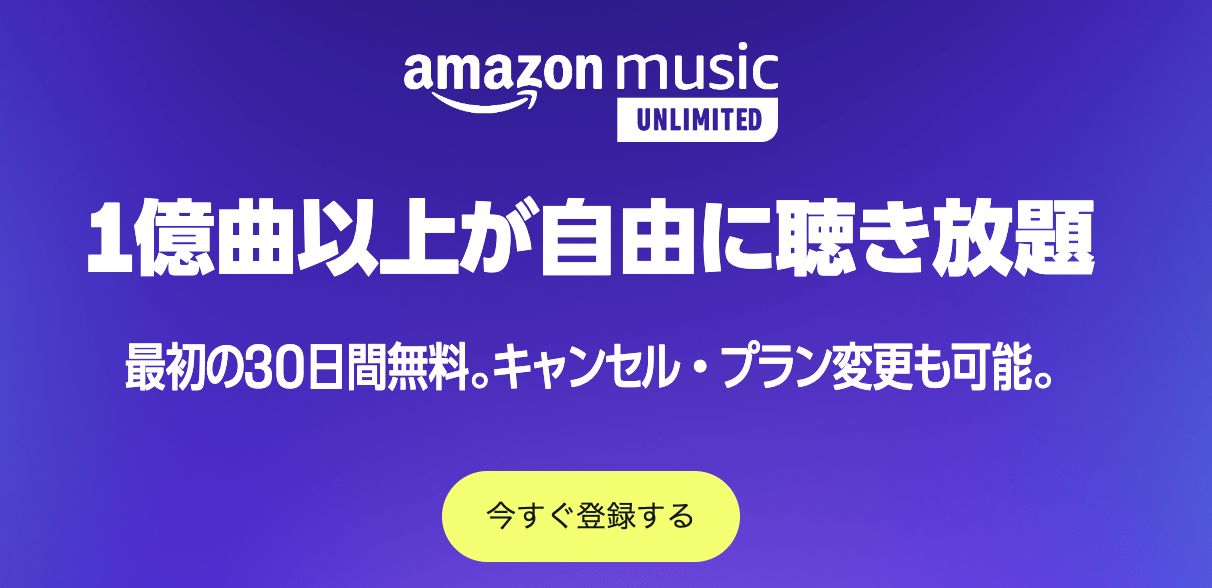 Girl group formed through audition Nizi Project
Talented and beautiful girls selected from 10,000 people
9 members with excellent singing, dancing, star quality and personality
Mako: absolute ace, leader of all
Miihi: Idol royalty! Vocal talent
Maya: expressive dance like an actress
Ayaka: Heroine of Cutie Smile
Nina: Unparalleled high tone voice
Rick: Growth potential No.1! Outstanding stability!
Lima: His raps are genius! Funny and beautiful
Rio: An all-rounder with artistic dance and powerful singing
Mayuka: A chameleon that can turn into both cute and cool!