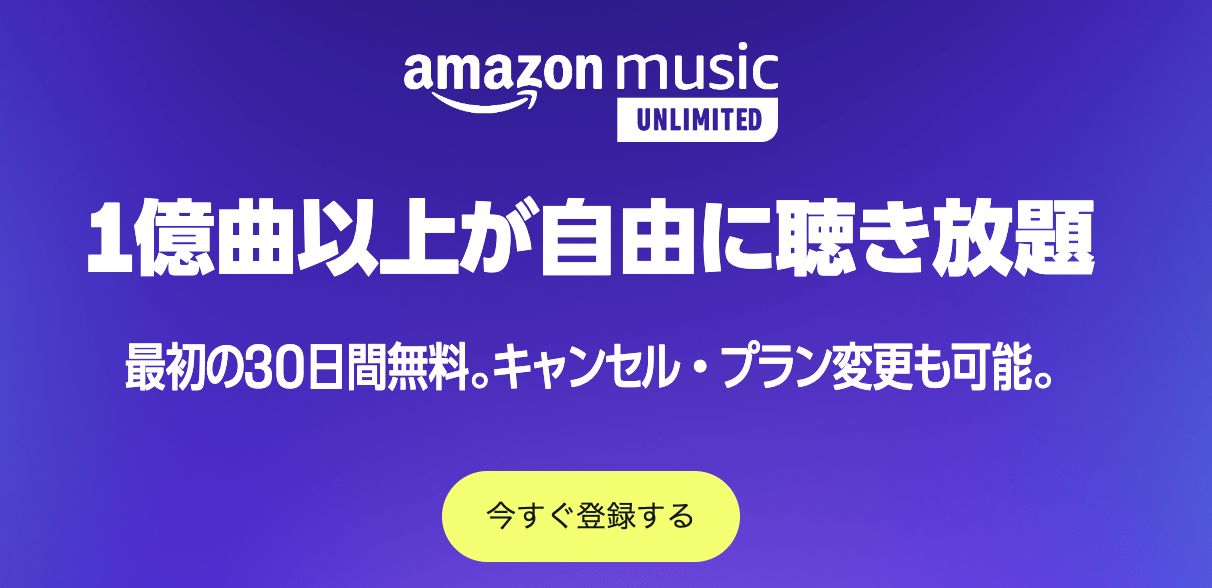 Shonen Ninja, a unit within Johnny's Jr.
This is a remarkable group with fresh and energetic members in their teens.
In this issue, we have collected profiles of 22 such Shonen Ninja members.
Height, age, member colors, date of admission, and all the other information you might be interested in!
If you would like to see them by popularity or by data, please click here as well.
https://irohanihohoho.com/shonen-ninja/
https://irohanihohoho.com/ninja-nepleague/
Naohiro Oriyama Profile
Naohiro Oriyama
Birthday: October 27, 2003
Age: 20 years old
Birthplace: Tokyo, Japan
Height: 166cm
Weight: 50kg
Blood type: O
Special ability: Dancing
Hobby: Reading novels
Date of admission: April 9, 2016
Member color: Blue
Tatsuo Fukada Profile
Ryusei Fukada
Birthday: April 13, 2002
Age: 21 years old
Birthplace: Saitama Prefecture
Height: 175cm
Weight: 57kg
Blood type: A
Special ability: Talking
Hobby: Chatting with friends
Date of admission: June 23, 2018
Member color: Orange
Profile of Sota Uchimura
Sota Uchimura
Birthday: March 7, 2003
Age: 20 years old
Birthplace: Saitama Prefecture
Height: 175cm
Weight: 56kg
Blood type: O
Special skills: can write with left hand (ambidextrous), yawn as many times as possible, pendrum
Hobbies: Raising fish, sauna
Date of admission: June 23, 2013
Member color: Blue
Profile of Mitsuteru Kuroda
Kouki Kuroda
Birthday: January 20, 2004
Age: 19 years old
Birthplace: Saitama Prefecture
Height: 169cm
Weight: 55kg
Blood type: O
Skills: dancing, singing, making noise
Hobbies: Watching movies, dance videos, listening to music
Date of admission: May 2, 2015
Member color: black
Profile of Motoki Spring
MOTOKI WAKU
Birthday: November 26, 2001
Age: 22 years old
Birthplace: Tokyo, Japan
Height: 165cm
Weight: 50kg
Blood type: B
Special ability: baseball
Hobby: Collecting sneakers
Date of admission: June 23, 2013
Member color: Orange
Mitsunari Hiyama Profile
Mitsunari Hiyama
Birthday: October 2, 2003
Age: 20 years old
Birthplace: Chiba, Japan
Height: 170cm
Weight: 54kg
Blood type: B
Special ability: drumming
Hobby: Listening to music
Date of admission: June 10, 2012
Member color: Blue

Hideo Yasujima Profile
Hideo Ajima
Birthday: November 11, 2002
Age: 21 years old
Birthplace: Tokyo, Japan
Height: 162cm
Weight: 50kg
Blood type: B
Special skills: acrobatics, dancing
Hobbies: Swimming, listening to music
Date of admission: June 19, 2011
Member color: green
Shoma Hiratsuka Profile
Shoma Hiratsuka
Birthday: July 9, 2001
Age: 22 years old
Birthplace: Saitama Prefecture
Height: 164cm
Weight: 48kg
Blood type: O
Special ability: Kendama
Hobby: Chatting with friends
Date of admission: January 25, 2016
Member color: yellow
Profile of Kohei Aoki
Kohei Aoki
Birthday: December 25, 2001
Age: 21 years old
Birthplace: Kanagawa, Japan
Height: 164cm
Weight: 47kg
Blood type: O
Special skills: piano, trumpet, acrobatics
Hobby: Going to theme parks
Date of admission: April 9, 2016
Member color: pink
Takumi Kitagawa Profile
Takumi Kitagawa 
Birthday: February 28, 2004
Age: 19 years old
Birthplace: Saitama Prefecture
Height: 166cm
Weight: 52kg
Blood type: A
Special ability: Singing
Hobbies: Collecting vintage clothes, playing with small children
Date of admission: April 9, 2016
Member color: white
Profile of Ren Kubo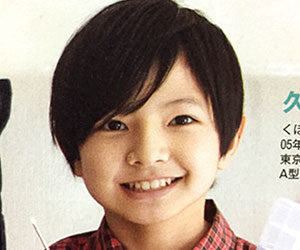 Ren Kubo
Birthday: June 2, 2005
Age: 18 years old
Height: 145cm
Weight: 35 kg
Birthplace: Tokyo, Japan
Blood type: A
Special ability: Swimming
Hobbies: Baseball, fishing
Date of admission: November 27, 2018
Member color: Orange
Profile of Kairu Tamura
Kairu Tamura
Birthday: June 5, 2006
Age: 17 years old
Birthplace: Kanagawa, Japan
Height: 150cm
Weight: 32kg
Blood type: ? type
Special ability: Dancing
Hobby: Gaming
Date of admission: June 23, 2018
Member color: green
Profile of Rikuto Toyoda
Rikuto Toyoda
Birthday: January 27, 2004
Age: 19 years old
Birthplace: Saitama Prefecture
Height: 176cm
Weight: 60 kg
Blood type: B
Special skills: dancing, bass guitar (in training)
Hobbies: Illustration, reading
Date of admission: June 3, 2012
Member color: yellow
Vasayega Negotiation Profile
Vasayega Wataru
Birthday: May 3, 2003
Age: 20 years old
Birthplace: Saitama Prefecture
Height: 171cm
Weight: 50kg
Blood type: A
Specialties: acrobatics, roller skating, rapping, singing
Hobby: Listening to RAP!
Date of admission: June 10, 2012
Member color: red
Profile of Hisho Yamai
Tsubasa Yamai
Birthday: December 31, 2004
Age: 18 years old
Birthplace: Kanagawa, Japan
Height: 159cm
Weight: 40kg
Blood type: A
Special ability: baton, dance
Hobby: Listening to music of seniors
Date of admission: June 23, 2018
Member color: Blue
Profile of Masayoshi Oda
Shosei Oda
Birthday: December 2, 2006
Age: 16 years old
Birthplace: Tokyo, Japan
Height: 147.5 cm
Weight: 32kg
Blood type: O
Special ability: Backflip
Hobby: Gaming
Date of admission: June 28, 2018
Member color: yellow
Profile of Emeki Kawasaki
Kouki Kawasaki
Birthday: July 30, 2002
Age: 21 years old
Birthplace: Tokyo, Japan
Height: 165cm
Weight: 52kg
Blood type: A
Special skills: tap dance, acting, acrobatics
Hobbies: Listening to music, cooking (practicing!)
Date of admission: June 10, 2012
Member color: red
Yusei Nagase Profile
Yusei Nagase
Birthday: June 28, 2003
Age: 20 years old
Birthplace: Tokyo, Japan
Height: 163cm
Weight: 42kg
Blood type: A
Special skills: break dancing, a little acrobatics
Hobbies: Looking at shoes, dancing
Date of admission: June 28, 2018
Member color: Purple
Profile of Eugene Suzuki
Yujin Suzuki
Birthday: September 5, 2004
Age: 19 years old
Birthplace: Kanagawa, Japan
Height: 172cm
Weight: 57kg
Blood type: AB
Special ability: Singing
Hobby: Cooking
Date of admission: June 23, 2018
Member color: red
Profile of Michiyo Inaba
Michiyo Inaba
Birthday: October 19, 2005
Age: 18 years old
Birthplace: Kanagawa, Japan
Height: 166cm
Weight: 52kg
Blood type: A
Special skills: acrobatics, playing musical instruments
Hobbies: Collecting stuffed animals, baseball, and recently reading
Date of admission: June 23, 2018
Member color: yellow
Yojiro Taki Profile
Yojiro Taki
Birthday: August 11, 2004
Age: 19 years old
Birthplace: Tokyo, Japan
Height: 161cm
Weight: 43kg
Blood type: A
Special ability: Imitating his dog
Hobby: Playing with my dog
Date of admission: April 9, 2016
Member color: red
Profile of Seiki Kawasaki
Hoshiki Kawasaki
Birthday: March 28, 2005
Age: 18 years old
Birthplace: Tokyo, Japan
Height: 166.5 cm
Weight: 42kg
Blood type: A
Special skills: acrobatics, jump rope, diving, baton, drums
Hobbies: Drumming, singing, thinking about choreography, watching movies
Date of admission: June 3, 2012
Member color: light blue