A case of corona infection was reported from Naniwa Boys, a Japanese group.
Many are concerned about the future activities of this popular group, which has just made its debut.
This section summarizes who among the Naniwa boys was infected, whether they have symptoms, and the public's reaction.
January 20, one corona infection from a Naniwa boy.
The first Naniwa boy to report the infection was member Daigo Nishihata.
He tested positive on the 20th, and although he was asymptomatic at the time of the test, he felt discomfort in his throat on the 21st.
On the 22nd, other members of Naniwa Otoko reported on the radio that he was recovering and doing well, saying he had no sore throat.
January 24, 3 Naniwa boys infected with corona
Following Daigo Nishihata, three infections were reported from Naniwa boys.
The infected person was Ryusei Onishi.
Kyohei Takahashi
Joichiro Fujiwara-kun
The PCR tests on 1/20 and 1/21 were negative, but the test on 1/22 confirmed a positive test.
I'm sorry to hear about the infection, but it seems that the Johnny's office is very highly aware of the measures that are being taken, that they are being PCR tested every day.
Some members are a little symptomatic, but no one is seriously ill.
Corona infection status of Naniwa boys, who is uninfected?
Currently, four of the seven members of the Naniwa boys have been infected.
In other words, there are three people who are not infected with corona.
Kazuya Ohashi, a Japanese national living in Ohashi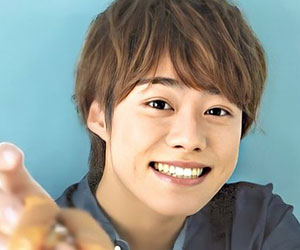 Kento Nagao, a Japanese national who has lived in Japan since 1868
Shunsuke Michieda
Public opinion regarding Naniwa men's corona infection.
Many have expressed concern for the Naniwa boys infected with corona.
Here is a partial list from Twitter.
This is no longer an option. It's not a matter of looking around me and being careful or not being careful. The bad thing is.coronaI'm not sure how much I'm going to be able to do. So everyone just think about getting a good night's rest.
Please pray for a quick recovery with mild or no symptoms. New typecoronaMay the virus soon become extinct from the face of the earth. May we see many more chats among the seven of us.
I know you've been working hard in many places, so please just rest, smile with a smile in your eyes, listen to the Naniwa Boys song, and I'll be waiting for you slowly, smile and three hearts. Thanks for all the smiles.
Four Coronas out of Naniwa... smiles with tears in their eyes.
We're all so busy, it's no wonder we're all immune...
I love powerful Naniwa boys.
Fortunately, all the members of the Naniwa boys who have been infected seem to have mild symptoms.
I hope all the other members who have not yet contracted corona are okay!