Model Koki, who made her debut in 2018, has had a spectacular career as an ambassador for Bulgari and on the cover of ELLE magazine.
Koki, also known as the second daughter of former SMAP members Takuya Kimura (Kimura Takuya) and Shizuka Kudo, is a particularlyKoki, looks just like Kim Tak! It has become a topic of conversation.
So how similar are they? Let's dig deeper!
Profile of Koki,.
In fact, there is still very little official information on Koki, but the following is what we have been able to gather.
Stage name: Kōki,.
Real name: Koki Kimura
Date of birth: February 5, 2003 (Heisei 15)
Height: 170cm
Birthplace: Tokyo, Japan
Affiliation: Purple
I see the '-' above the 'o' in Koki and the ',' behind it! You're so crafty!
Her tall stature and outstanding style may be inherited from Shizuka Kudo.
Her agency "Purple" seems to be the private agency of her mother, Shizuka Kudo.
She attended an international school in Tokyo and is multilingual, speaking French as well as Japanese and English!
Koki, looks like Kim Tak!
So let's get right to it and compare images of Koki, and Kimutta!
I have put together a series of images in which I thought the two looked particularly similar.
This is a picture of Kimutaku when he was a bit younger...lol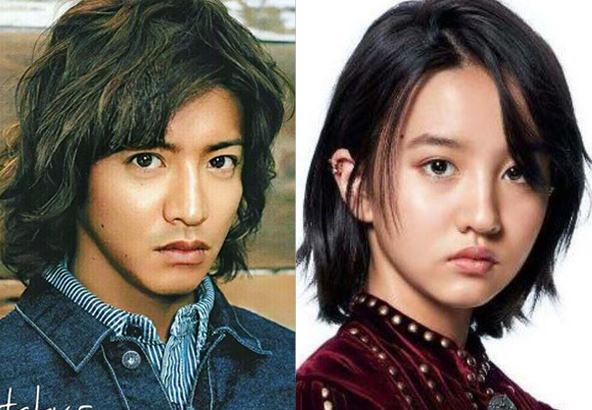 They look so much alike!
This alone is enough to show the resemblance between Koki, and Kimura, but to get a better idea of the degree of resemblance, let's try layering the images with a gradient.

Pretty much, just like you!
There are skeletal differences between men and women, but even with thesejust likeOh, my God!
I've always thought that Koki, and Kimutaku, both look alike, with their characteristic pouty lips and all.
The eyes are similar, the bridge of the nose is similar, the parts are similar, and I feel like the contours are similar.
No, I guess all of them already.
Koki,

How much does the "Mere Old Man" resemble Kim Tak? Verified by app.
Koki,&Kimutaku (sounds like a unit name?) This is already more than enough to compare the two, but it is even more useful in this day and age.The Facial Diagnosis App."I'll try to verify if Koki, looks like Kimutaku by using this.
There are two applications that I tried to use.
Koki, who does she look like?
So let's get to it!
Match Koki,'s contours to the face frame.
Result.
Yui Aragaki!
I mean, you're a woman! Oh well, I had to choose "otoko" or "onna" first.
I'm going to change my mind...
Teppei Koike!
Either way, it is a beauty. That's what I'm saying!
I tried again with a different photo to see if the image was wrong.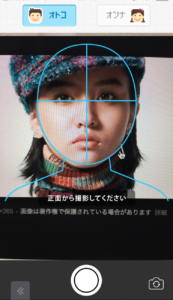 How!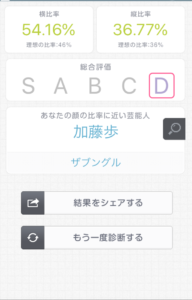 What could possibly go wrong?Xabungle (missile)Will it be?
Kim Tak, where are you...
Diagnostic Camera] Who does Koki, look like?
We will use the same Koki's photo as before.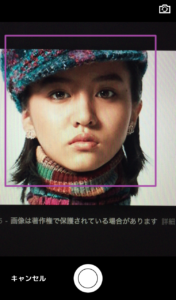 And then...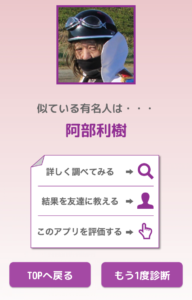 Toshiki Abe?
(Sorry, I'll go through with it.)
This application, first, allows you to choose a genre of celebrity.
Therefore, theAll."since (i.e. "since when", "when we started", etc.)Idol"I changed the name to
As a result, the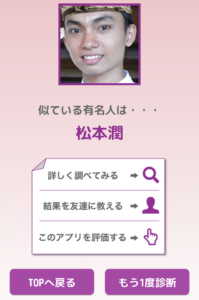 Koki, is a member of theRyo NishikidoMr.Matsumoto JunThe result is that he looks like Mr.
(That's a different picture of Matsujun, isn't it?)
In the end, I didn't get the expected result, "He looks like Kim Tak.
I'm a little gutted to see the beautiful results!
Koki, looks like Kim Tak! What does he think?
While there aren't many interviews about Koki, I found this one that mentions Takuya Kimura (Kimutaku)!
The charm points she cites are her eyes and the moles next to both eyes. Kimura has a mole on the left and Shizuka has a mole on the right in the same position. "I think my two moles are gifts from my parents," she said. Her good looks, musical talent, and unassuming personality...it seems that what she has inherited will gradually come into its own in the future.

Quote.Sankei Sports
Although I could not find any comments regarding the similarity of facial features with Kim Tak, as for Koki, herself, she is in the same position as Kim Tak, to the leftMoles."They seem to sense the similarities between the two.
Indeed, both Koki, and Kimutaku have a mole on their left temple!
But you know what, I'll take that mole.Gifts (gifts, talents)."I can't help but feel that Koki, as a multi-lingual person, has a great talent for writing.
I mean, surely, if it were Kimura, even a mere mole could be a gift (p*;)narhodo
summary
(though verification with the app ended up with untenable results)
Now you see how similar Koki, and Kim Taku are.
She is the second daughter of two big names, Takuya Kimura and Shizuka Kudo, so she is getting a lot of attention! We look forward to seeing more activities in the future.
This time it was an examination of whether she 'looks like' her father, Kim Taku, but I hope she gets more exposure and more opportunities to learn about Koki, her own personality.