The popular Japanese idol group Hey! Say! Jump.
More than 10 years after its formation, the popularity of the group has not waned; in fact, it is said that the group's demographic is expanding every year.
Their activities as a group as well as their individual activities are also attracting attention.
In this article, we have researched and summarized the popularity order of the members of Hey!
Results by popularity of Hey! Say! Jump members
We have taken the liberty of doing our own research on the popularity order of Hey!
(Thank you very much for your cooperation!)
Well, here are the quick results!
Ryosuke Yamada (95 votes)
Ino Toshi (80 votes)
Hiroki Arioka (47 votes)
Chinen Yuri (39 votes)
Yuya Takagi (41 votes)
Yusho Nakajima (32 votes)
Kota Yabu (24 votes)
Hikaru Yaotome (16 votes)
Ryosuke Yamada was the overwhelming winner!
Ryosuke Yamada has appeared in dramas and movies as an actor and is the face of Hey!
Inoo came in a close second.
Ino-kun is another member who is active in a variety of fields and has a large fan base due to his media exposure.
Each member of Hey! Say! Jump has a wide range of activities.
Considering the long history of activity and the factors that cannot be measured by numbers, such as the intensity of the fan base and the solidarity of the bonds, it is possible to make many assumptions.
The jump swamp runs deep.
Hey! Say! Jump #1 in popularity order
Ryosuke Yamada
Calling: Yamada-kun, Yama, Ryo-chan
Birthday: May 9, 1993
Age: 29 years old
Height: 164cm
Birthplace: Tokyo, Japan
Member color: red
Blood type: B
Date of admission: August 12, 2004
He's got a great face, can act, and of course he can sing, he's funny, he's smart!
Is there such a perfect person in the human world? Yamada Ryosuke, who I can only think of as a work of art created by God, is still No. 1 in the popularity order!
The presence is already overwhelming. It's the undisputed #1!
Keep lighting up Japan with your preciousness for years to come!
Everyone's "Why I like Ryosuke Yamada".
He's cool, a good actor, can cook, and is very feminine.
Because they are hard-working, funny, member and fan-friendly.
The face is too genius. He has overwhelming support from his juniors, but he continues to work hard without resting on his laurels.
Yamada-kun must be two-dimensional.
Good face! So sweet! God! I love it.
A man who looks good with a center parting!
I like the gap between the image of a sparkling idol and their everyday appearance. Also, she simply has a nice face.
She is a good actress, a good singer, a member-oriented person, a variety performer, has a very beautiful face, and is really impeccable.
I love the sparkling prince, the teasing character, the cool and funny just the way he is.
Cool and cute, there is no other angel like him but Ryosuke Yamada.
I like that she likes Chinen and sees him as a rival!
Hey! Say! Jump #2 in popularity order
Kei Inoo
How to call: Ino-chan, Ino-chan
Birthday: June 22, 1990
Age: 32 years old
Height: 173cm
Birthplace: Saitama Prefecture
Member color: Blue
Blood type: A
Date of admission: September 23, 2001
Ino-chan's cuteness has finally made it this far to the world!
Toshi Inoo came in a close second to Ryosuke Yamada in first place.
The secret to their popularity is not only their angelic cuteness, but also their mockingly clever ways of getting around, and their hard work and dedication.
Everyone's "Reasons Why I Like Ino Ino"
I like her because she's cute, but sexy, cool, smart, a little mysterious and at her own pace, not too bossy, and kind!
She drops it off with her skin and visuals that make it hard to believe she is 31 years old. But then, she is very versatile, showing her knowledge of architecture, playing the piano... and so on.
The gap between cute and cool, smart and a Texan! Gap moe!
He is a hardworking person who has found the value of his own existence and has been pushing forward even though he was even called a back-up dancer for JUMP.
He is a smart and sharp person despite his loose and fluffy image. His comments are divine.
He's cute, but he's on the most variety shows, and he's funny, and he has a haircut like a mushroom, but it's the best haircut for him, and he's cute, and he has a nice face, and he's cute.
After all, cute is justice!
I like dancing and singing, dancing is cool, and singing, I like Ino-chan because I like her voice!
Hey! Say! Jump #3 in popularity order
Hiroki Arioka
Name: O-chan
Birthday: April 15, 1991
Age: 31 years old
Height: 164cm
Birthplace: Chiba, Japan
Member color: Orange
Blood type: A
Date of admission: June 2, 2003
Hirotaka Arioka, a member of Hey! Say! Jump's Riako frame.
Smiling faces are soothing, aren't they?
He is also known for his singing, and once you hear him sing, you'll be hooked!
Everyone's "Why I like Hiroki Arioka"
Because she's both cute and cool at the same time! Love your mild voice!
Arioka's smile is soothing to me.
I love to listen to them because I love their unique voices, and I often watch them dance because they are all so cool.
Lubricant for JUMP
Gentle singing voice, cool and cute, good sense of humor, loved by the members.
I love how you're 30 when you're in the variety show and yet you're as young as a 5 year old, but when you're live you're so cool!
She's got a great singing voice, and she's both cute and cool at the same time!!! I can't get enough of his innocent smile.
He is always smiling and cute, but when he is acting, he is so cool.
Hey! Say! Jump #4 in popularity order
Yuri Chinen
Call me: Chinen-kun, Chii
Birthday: November 30, 1993
Age: 29 years old
Height: 158cm
Birthplace: Shizuoka Prefecture
Member color: pink
Blood type: AB
Date of admission: June 2, 2003
Chinen Yuri is an athletic and sharp dancer.
I'd also guess cool, but with a pretty smile and a hard work ethic!
Everyone's "Why I like Chinen Yuri"
He seems athletic and perfect, and he's cute in a way that makes him seem twitchy and out of it sometimes.
The dance is so sharp and cool!
I like that she gets along well with Yamada-kun, and I like that she likes him but can't tell him the truth, and I also like that she's a little bit S.
I had happened to meet him before and was attracted by his kindness and friendliness to those around him.
In addition, he is so polite and habitual in his live performances, and so captivating in his fragile and beautiful dancing, that one wonders who he is.
It is no exaggeration to say that I pay to see Chinen-san dance. It is cool to see an idol being an idol.
It's just so cute. It is healing.
Hey! Say! Jump 5th in popularity order
Yuya Takaki
Name: Yuya
Birthday: March 26, 1990
Age: 32 years old
Height: 176cm
Birthplace: Osaka, Japan
Member color: Purple
Blood type: O
Date of admission: June 12, 2004
Yuya Takagi is a pure boy who is the purest of the pure.
Girls love this gap. !!!!
It's hard to be so hot and sexy in performance but so badass or cute in variety...
Everyone's "Why do you like Yuya Takagi?
Sexy and pure is member no.1! They are overflowing with kindness!
The man's sex appeal is getting better and better!
I love her so much because of the gap between her sexy and hot personality in her live performances and her natural and cute personality in variety shows.
Some of them are cool, but I especially love how cute and sweet they are!
I know you don't see me in the center too often, but when I see you singing and dancing your hardest, even when you're cut off from the screen at the edge or hidden behind the rest of the group, I can't stop being a fan!
Variety Takagi is the best.
They do their best in everything they do and ooze kindness.
Hey! Say! Jump 6th in popularity
Yuto Nakajima
Calling: Yuttei, Yusho
Birthday: August 10, 1993
Age: 29 years old
Height: 180cm
Birthplace: Tokyo, Japan
Member color: light blue
Blood type: A
Date of admission: March 28, 2004
Yusho Nakajima is a very active actor and model.
Such a stunning visual, and a god damned fanfare machine!
I'd love to come see you!
Everyone's "Why I like Yusho Nakajima".
He's tall, stylish and good looking.
The fansa is divine!
The bij is bad. He's a danto-kun no matter how you look at it.
He is also an actor and I respect him.
Hey! Say! Jump 7th in popularity order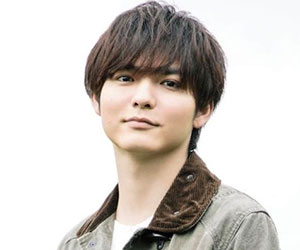 Kota Yabu
Name: Yabu-chan
Birthday: January 31, 1990
Age: 32 years old
Height: 178cm
Birthplace: Kanagawa, Japan
Member color: yellowish green
Blood type: A
Date of admission: September 23, 2001
Kota Yabu makes a squishy face when he smiles.
I want to protect that smile...
He is the organizer of Hey! Say! Jump, and he is a very knowledgeable and solid person!
Everyone's "Why I like Kota Yabu"
The part where I am a good singer and I take a step back and watch over the members.
Your smile is too cute.
The gesture of covering the mouth when laughing tickles my sexuality. w
It's a miracle that they are still cute when they are little.
There's a mysterious charm to it! Now that's star quality!
Hey! Say! Jump 8th in popularity
Hikaru Yaotome
Name: Hika
Birthday: December 2, 1990
Age: 32 years old
Height: 175cm
Birthplace: Miyagi Prefecture
Member color: yellow
Blood type: O
Date of admission: December 1, 2002
Hey! Say! Jump's variety manager!
Hikaru Yaotome is a bit of a silly character and actively makes us laugh.
Yaotome-kun is one of those miraculous grown men who have grown up to be just as cute as they were when they were little!
Everyone's "Why I like Hikaru Yaotome"
I've been trying since I was a little girl, and I'm still as cute as ever.
Because he's a little silly, but he brightens everyone's day and he's cool.
The beauty and cuteness of the face is just overwhelming.
Earnest, kind, generous heart.
A summary of the popularity of the Hey! Say! Jump members, ordered by popularity.
Ryosuke Yamada
Convincingly handsome inside and out!
Toshi Ino
Cute! Cool! Textile W. That's what I like.
Yuki Arioka
Innocent eternal boy
Chinen Yuri
Cute with a sharp dance and a s...
Yuya Takagi
Cool yet pure gap
Yusho Nakajima
Great style, unmistakably handsome
Kota Yabu
A firm supporter of everyone
Light Yaotome
The sun shining gently on the group!
Survey Summary
Implementation period: February 20 - August 21, 2021
Total number of votes: 374
Survey method: Google Forms
Survey target: Visitors to this site