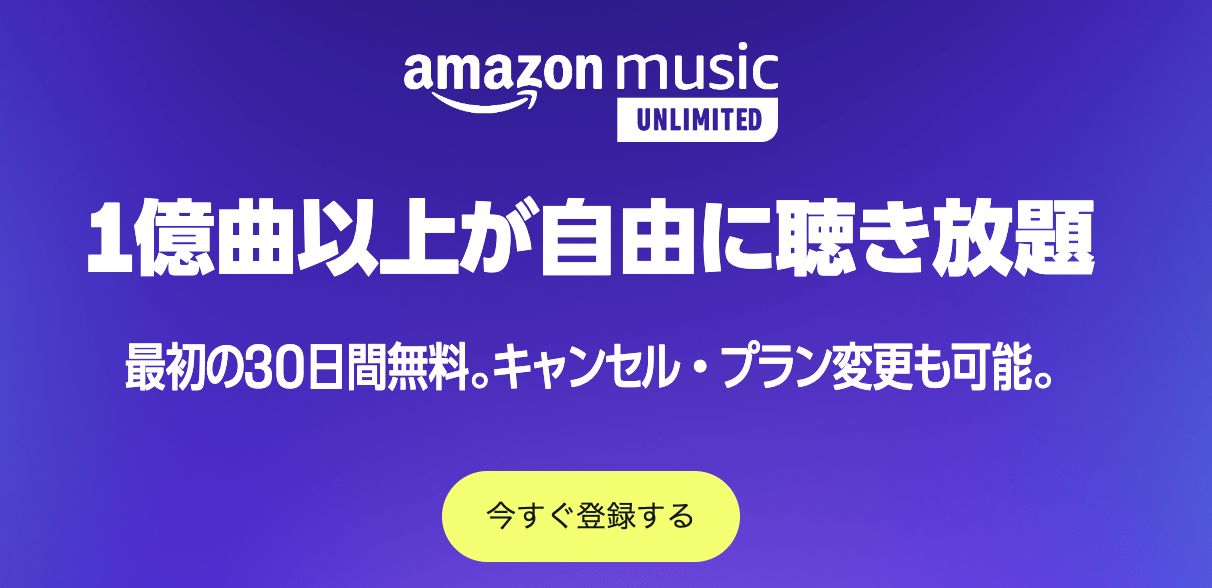 The new K-POP boy group "ENHYPEN" is getting attention from all over the world!
What you may be interested in is the popularity order among the 7 ENHYPEN members.
Who on earth is popular?
This article summarizes the results of our own popularity poll of ENHYPEN members and the reasons for their popularity!
The popularity order of ENHYPEN members is announced!
We have taken the liberty of doing our own research on the popularity order of ENHYPEN, which is of interest to everyone.
(Thank you very much for your cooperation!)
Well, here are the quick results!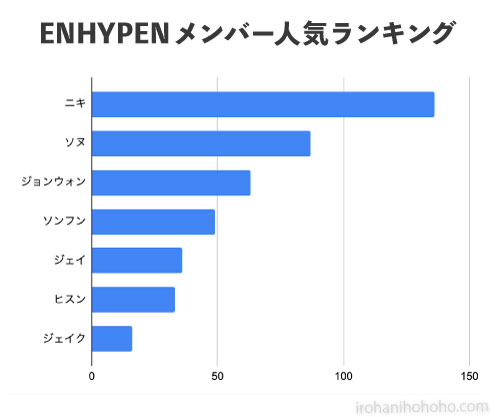 Niki (136 votes)
Sonu (87 votes)
Jung Won (63 votes)
Sung Hoon (49 votes)
Jay (36 votes)
Hisun (33 votes)
Jake (16 votes)
The winner by far was Niki, the only Japanese member of Enhyphen.
The gap between their high-level dance skills and their youngest child-like personalities makes them very attractive members!
Why are ENHYPEN members so popular?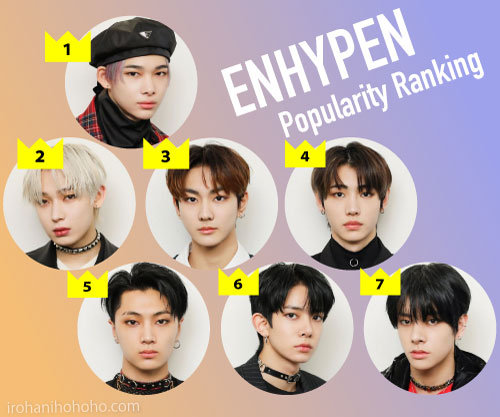 Along with the popularity vote, we also asked them why they liked the members they chose.
Here are some of the attractive points of the seven ENHYPEN members and some of the comments from those who cooperated.
You must read the reasons why we recommend everyone's members, and you'll find yourself saying, "I know what you mean!
ENHYPEN Members #1 by popularity
Niki (NI-KI)
Name Hangul: 니키
Real name: Riki Nishimura
Birthday: December 9, 2005
Age: 17 years old
Nationality: Japanese
Blood type: B
Height: 175.5 cm
Niki is the only Japanese member of ENHYPEN.
The gap between the world-class level of overwhelming dance and the teenage, life-size, cute and mischievous boyishness of his everyday life is irresistible.
Everyone's "Why I Love Niki"
The gap between when they are dancing and when they are in their everyday life is a real turn-on. She has charisma.
Mysterious and beautiful face that looks like it could be swallowed by a 15 year old.
All perfect mannequins.
Because he's Japanese, he's close to my age, and I want to support him.
Niki's dancing is my favorite of all the idols.
Dancing is too good. Free and cute.
Her personality is endearing. He works hard at everything.
ENHYPEN members #2 in popularity order
SUNOO
Real name in Korean: 김선우 (Kim Sun Woo)
Birthday: June 24, 2003
Age: 20 years old
Nationality: South Korea
Blood type: O
Height: 175cm
Sonu is in charge of ENHYPEN's bruised and cute.
The gap between the confident cuteness of her everyday appearance and her cool expression on stage, and her too-good-for-you vocal ability, has made her a very likable performer.
Everyone's "Why I love Sonu"
I love his beautiful boy, his cute smile, his personality, and his kindness!
Sonu's smile is the only thing that wins!
She's really cute and pure and has everyone's best interests at heart.
Gap between the usual cuteness and the power of possession in performance.
So charming and cute☺️💕that smile is so soothing💫.
Cute yet poisonous richness of shading.
Genius of facial expressions. The cute smiles heal you, the cool expressions make you swoon, and the
The gap is large and the excitement is high.
ENHYPEN Members #3 by popularity
JUNGWON
Real name in Korean: 양정원 (Yang Jung Won)
Birthday: February 9, 2004
Age: 19 years old
Nationality: South Korea
Blood type: AB
Height: 174cm
Jungwon, an idol among idols who excels in dance, vocals, charm, and leadership, came in third!
I can only guess that they are talented and cute.
Everyone's "Why I love John Wong"
The gap between his everyday cuteness and his masculinity on stage
Everything is perfect! Just adorable!
High level in all aspects of singing, dancing, and visuals
Every single movement is too cute ⸜❤︎⸜.
Because she has a cute face, but the gap between her dancing and the rest of her body is too big.
charming and cute
Cute smile with dimples.
ENHYPEN Members #4 by popularity
SUNGHOON
Real name in Korean: 박성훈 (Park Sung Hoon)
Birthday: December 8, 2002
Age: 20 years old
Nationality: South Korea
Blood type: O
Height: 177cm
Sung-hoon is a prince with a perfect personality, face, and style.
The smiling smiley face warns that it will fall off even if it is not Song Hoon Peng.
Keep an eye out for Sung-hoon's dancing, which is getting better and better!
Everyone's "Reasons to Love Songhoon"
Legitimately handsome. Refreshing. Kind.
Definitely a prince.
She quit her skating lessons to pursue her career as an idol, and is recognized by everyone as a talented artist.
Because you have the visuals and you naturally see Songhoon doing his best.
Genius face and style, hardest working member of the group.
Looks, kind, warm, human, hardworking, cute face with a smile.
ENHYPEN Members #5 by popularity
JAY
Name Hangul: 제이 (Jay)
Real name: Jay Park
Korean name: Park Jong Seong
Birthday: April 20, 2002
Age: 21 years old
Birthplace: Korea, U.S.A.
Blood type: B
Height: 180cm
Hot-blooded and compassionate, Jay came in fifth!
The gap between his gag cartoon-like personality (he is serious), which is said to be a black history maker, and the sex appeal he shows on stage is a hot topic of conversation.
Everyone's "Why I Love Jay"
Masculine, gentle, sensitive, funny, good-looking
Because there is a nice gap between his cool looks and cute personality.
The gap between the high gag sense and the coolness during performance.
A smart and caring place.
A pure handsome man who is kind to everyone.
Masculine. Brotherly.
He can sing, dance, rap, he's sweet, funny, cool!
She's hardworking, does her best in Japanese, and she's hardworking! I can't find anything I don't like about it.
Jay looks good in the center.
ENHYPEN Members #6 by popularity
HEESEUNG
Real name in Korean: 이희승 (Lee Hee Seung)
Birthday: October 15, 2001
Age: 22 years old
Birthplace: Korea
Blood type: A
Height: 179cm
HISUN, the ace of ENHYPEN.
Many say that he is too talented and visual to be perfect, but that he is a bit natural and has been struck by the feeling of being the youngest child despite being the oldest.
Everyone's "Reasons to Love Hisun"
He's handsome and has a cute smile.
The gap between cool and cute is great!
He's a natural and a charming guy!
He can be outgoing and mannered at times, but he also has a side of a strong eldest son who cares for the members.
Your face is too much my type.
He is a man of solid ability, but he is also a man of hard work, sincerity and
大人の穏やかさや優しさが好きです♡♡
I love the visuals, and above all, the singing, personality, and gentle dance moves. Liaco
ENHYPEN 7th by popularity among members.
JAKE
Name Hangul: 제이크
Real name: Jake Shim
Korean name: Shim Jae Yoon
Birthday: November 15, 2002
Age: 21 years old
Nationality: Australian
Blood type: O
Height: 176cm
Jake is said to be gentle and considerate, with a soft and gentle atmosphere.
Her words about her fans (ENGENE) are always so warm and inviting, and they make me feel that she is a wonderful girl from the bottom of her heart!
Everyone's "Why I Love Jake"
Always smiling and healing doggie 🐶.
cute
I think Jake Penn has a lot of liacos, 🦮💛
HISUN, a member of the team with a smile and a great personality, who is charming and is a god to his fans, is always smiling.
He is always so cheerful that "I've never seen Jake sulk.
He is also very polite and affectionate to the younger members, and I love him.
What is the popularity order of ENHYPEN members overseas?
The above popularity order of ENHYPEN members was answered mainly by Japanese.
However, ENHYPEN is a global boy group.
Here's a review of the global audience poll for the final episode of I-LAND!
(Number of votes in parentheses
I-LAND Final Global Viewer Poll
Jong Won (1,417,620)
Jay (1,192,889)
Jake (1,179,633)
Niki (1,140,728)
Hisun (1,137,323)
Sung Hoon (1,088,413)
Sonu (935,771)
In the global viewers' poll, Jungwon, who is perfect in all aspects of ability and visuals, came in first!
Comparing them like this, there are quite a few differences.
There are of course differences between Japan and other countries, but it could simply be that the popularity order has fluctuated over time since their debut!
Ranking of ENHYPEN Members by Popularity
nickel and copper alloy
Beloved mannequin with too much dance skill.
Sonu.
A natural idol with great charm.
Jung Won.
Everything is perfect! Dependable leader
Seong-hoon
A prince on the ice with a cute smile
jay
Black history makers in full masculine glory
hyseung
Absolute ace of ENHYPEN with a great gap.
Jake.
Healing doggy who always has a smile on his face.
One last time.
Thank you so much for your cooperationーーー !!!!
The comments I've received from all of you have once again made me realize just how great the seven of us are!
I have high hopes for ENHYPEN as it evolves even further in the years to come!
We hope you will understand that the order of popularity is based solely on the results of our survey.
Survey Summary
Implementation period: February 5 - June 2, 2021
Total number of votes: 420
Survey method: Google Forms
Survey target: Visitors to this site