The tallest and most eye-catching member of the seven-member boy group BE:FIRSTJUNONThe following is a list of the most common problems with the
 We take a deep dive into what you've been wondering about Junon, who has experience modeling for apparel brands and making her debut in Korea!
What is BE:FIRST Junon?
BE:FIRSTisThe group consists of seven members selected in the audition program "THE FIRST" hosted by SKY-HI.
Each of the seven members has a wealth of talent and personality, but from SKY-HIHigh singing ability."andPerformance Capability."The following are some of the highly ratedJUNONIt is.
Let's start with a profile of Junon.
Basic profile of BE:FIRST Junon

BE:FIRST Junon
Real name: Ikegame June
Date of birth: May 23, 1998
Age: 23 years old
Birthplace: Tokyo, Japan
Height: 183 cm
Blood type: A
tastes: : TheWatching movies, playing games, sauna
Currently 23 years oldJunon of. (as of April 2022)
He is the same age as LEO (Leo) in BE:FIRST.One of the oldest.The following is a list of the most common problems with the
Height 183cmHe is much taller than the average height of a Japanese male, and stands out in BE:FIRST!
Her personality is soft and fluffy in appearance.natureI am often told.
However, from SKY-HIJunon has guts with a face like that."So much so that it is rated as aThe type that never shows any pressure or pain.In.Gap between appearance and core personalityis one of the reasons for Junon's popularity.
BE:FIRST Junon Family Structure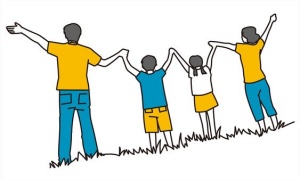 Junon's family is aFather, Mother, Junon, SisterThe following is a list of the most common problems with the
Junon is the eldest in a family of four.Your family is an integral part of introducing JunonIt is.
That said, Junon was actually inspired to start playing music byI've been told that your father was a big influence on you.The following is a list of the most common problems with the
Junon was five years old when he went on stage with his father, who was originally a band member.
Junon has never taken any special singing or dancing lessons, yet she was chosen to be a member of BE:FIRST.I grew up in an environment filled with music from a young age.I can say that this is for the sake of
Incidentally, Junon's sister is also a singer-songwriter"lemifua#."He has been active as a
From what I can see in the pics, your smile looks very much like Junon's!
By the way, there's a video of you and Junon singing together on YouTube!
The atmosphere of the brother and sister's close relationship, combined with Junon's gentle singing voice, makes for a very soothing video.
How did Junon get involved with THE FIRST?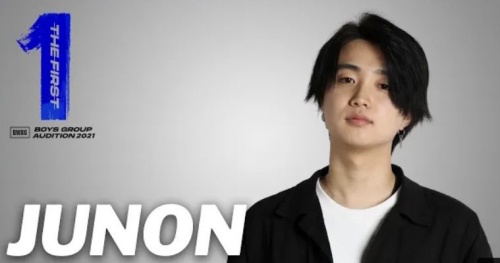 Junon's participation in the audition "THE FIRST"In my senior year of college.The following is a list of the most common problems with the
In fact, it was after I had received a job offer from a public company.The following is a list of the most common problems with the
Junon, who had been performing for some time, attended the audition with a light heart, butAs the review proceeds.I decided to face the audition with my life, and as a result, I turned down the company that offered me the job.
Junon, who joined "THE FIRST" in retreat, is now one of the most popular members of BE:FIRST.
Your participation in the audition was a great decision!
Junon's overwhelming singing ability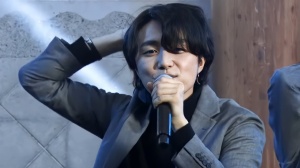 At the time of his participation in THE FIRSTJunon, who had no experience in singing or dancingThe following is a list of the most common problems with the
howeverFrom the second screening stage, we received very high marks for our singing ability.The following is a list of the most common problems with the
SKY-HY is the voice of Junon.It jumps over a lot of things, including nationality."and Junon himself appreciated his own strengths as aSongs."I describe it as "the best of both worlds.
Junon's singing voice sounds soft, but it is firm and firm, making itYou can even change your own voice to change with the song.The "I" is a good example of this.
Junon's natural talent and hard work are evident in the fact that she has a firm grasp of the characteristics of her own singing voice and can confidently say that it is a strength.
Junon dance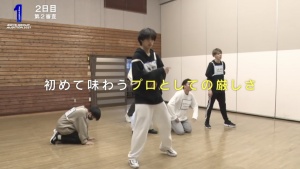 On the other hand, at the beginning of the audition, he had no experience.As for dancing, I was struggling quite a bit.The following is a list of the most common problems with the
In fact, when the third round of judging and the camp began, it was difficult to bridge the gap in ability with those with dance experience.Junon himself often looked distressed.The following is a list of the most common problems with the
However, as a result of his dedicated dedication to dance, his natural "go-getter" attitude paid off, and he was able to achieve his goal of becoming the first Japanese dancer to win a dance competition., ,By the end of the audition, they had reached a level that was second to none for the more experienced dance members.
When the DancePractice video of BE:FIRST's pre-debut song "Shining One" was then uploaded to YouTube, fans were again surprised at the speed of Junon's growth.
Fans were struck by the way he overcame his difficulties through hard work.
Also debuted as a fashion model!
Junon has long, slender limbs and an attractive look.
Junon has taken advantage of its style andWe have also experienced a model debut in November 2021The following is a list of the most common problems with the
Junon was selected as a model for the apparel brandFIDES.The following is a list of the most common problems with the
FIEDS is a brand established in Fukuoka in 2017 by former J-League player Hisaaki Kobayashi.A lifestyle brand from Fukuoka that pursues the finest fabrics and comfort for today's active people.The concept is based on the following concept.
That's a very exciting job for a soccer-loving Junon!
By the way, many people are thinking "I want to go to the concert with Junon in a matching outfit," but the outfit Junon is wearing sold out in the first two minutes of sales!
It is a reminder of the popularity of Junon.
Junon has worked in Korea before!
Before auditioning for BE:FIRST, Junon was a member of the Korean boy groupVERMUDA.and made his debut as a member of the
originallyVERMUDA began its activities in Japan in April 2017 and debuted in Korea in June 2017; Junon passed the audition for additional Japanese members that was held later.
He was chosen as the main vocalist of VERMUDA andJoined in October 2018I went to Korea, but without any concrete activities, one month after I joined the group.November 29, 2018I was suddenly forced to return to Japan on
How did VERMUDA disband?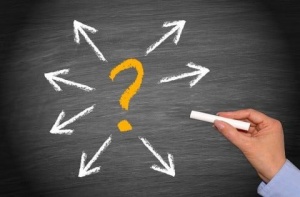 VERMUDA disbanded without any further activity.
There was no official announcement of the specific reason for the dissolution, but someMember ScandalsIt is also said that this is due to
Junon has also posted in Korean in the past on social networking sites, so it is clear that he must have studied and prepared for Korean with a great deal of determination after being selected as a member of VERMUDA.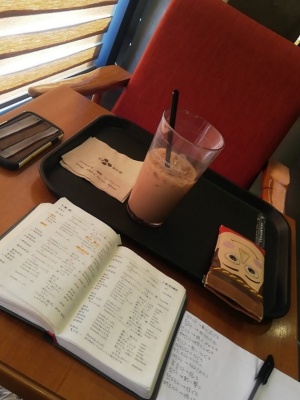 Incidentally, Junon was introduced as "inexperienced" when he participated in the BE:FIRST audition, but in reality, he was chosen as a member of VERMUDA but had no specific activity experience, so he was placed in the framework of an inexperienced member.
Junon was debuting as an actor!
Junon sect (of Shingi Shingon Buddhism)In Japan before participating in THE FIRSTStage debut as an actorI'm doingThe following is a list of the most common problems with the
theater unitFive CarD."Junon, who belonged to theIn 2019, I tried my hand at acting on stage in "Hajimari ha Owari no Hajimari" and "Owari no Hajimari".
You can see that although he was selected as a member of a boy group in Korea, he returned to Japan without being active, and then he was exploring various possibilities for his career.
However, theConsidering how Junon eventually joined "THE FIRST", strong feelings for singing and dancingI feel the
Junon was able to debut as a member of BE:FIRST after many twists and turns, and is trusted by SKY-HI not only for his singing but also for his performance.
Junon is shining now because of his pastMulti-faceted effortsThis is the result of the blossoming of the
BE:FIRST Junon Summary
Junon is one of the most popular members of the seven-member boy group BE:FIRST.
With good visuals, singing, and dancing, Junon is like an ace in the Be First crown.
I'm sure she went through a lot of hardships before being selected as a member of BE:FIRST, but I'm really looking forward to seeing Junon, who is not only an artist but also active in various other places in the future, taking advantage of such hardships!
I look forward to seeing more of Junon and BE:FIRST......................